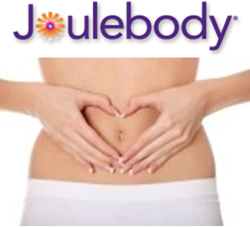 "How often should I do a Cleanse?"
New York, NY (PRWEB) July 04, 2013
Joulebody, an ecommerce vegan whole food juice cleanse, meals, and detoxifying bar company delivering cleanses nationally continues to develop programs that bring ease in what can be a difficult meal planning program. By selecting the option of Automating Cleanse Orders, Joulebody removes the guessing of when to cleanse again, while offering savings and the option to pay as you go.
Joulebody has recommended to their clients to cleanse at least 4 – 6 times yearly. Clients can now automate most 3 or 5 day Juice Cleanse with Food programs. Joulebody believes cleansing several times a year is very important to their clients overall wellness & have incentivized automating cleanse orders by offering savings. Additionally, at the end of the program, clients will receive a Free Sampler Cleanse.
According to Yelena Raffoul, head of client service at Joulebody, the most frequently asked question by those on a Juice Cleanse is "How often should I Cleanse?" Yelena says, "I receive calls and emails with clients confused on how often they should cleanse. We wanted a program to bring ease to our clients. It's important for us to keep helping our clients live a clean, healthy lifestyle. It's easy to fall off track."
Joulebody stated in a recent promotion how simple the program works:
1. Choose 4 shipments save 10% on cleanses and receive (1) shipment every 8 weeks
2. Choose 6 Shipments save 15% on cleanses and receive (1) shipment every 6 weeks
3. Receive A FREE CLEANSE after completinga cycle of cleansing
4. Get charged when it's time to receive a shipment of a cleanse. Cancel Anytime.
Joulebody Founder Yvette Rose says: "Eating processed foods, dinners out, and just plain unhealthy living makes for sluggish, lethargic feelings. That's why automating is a great idea. Just when these feelings start unfolding, Joulebody will notify their clients to let them know It's time to cleanse again."
Joulbody describes a cleanse as: "A cleanse is a eating strategy that helps the body rid itself of toxins acquired through our diets (pesticides and mercury, to name a few) and the air we breathe."
Joulebody cleanses are available nationally at http://www.joulebody.com
ABOUT JOULEBODY:
Joulebody was founded by Yvette Rose, a New York City nutrition specialist, yogini and fashionable mother of two. Joulebody is also maker of the Joulebody Detoxifying Meal Brownie and Blondie bars. All Joulebody products are 100% natural and made from whole foods, spices, herbs, are gluten-, sugar-, wheat-, nut-, preservative-free and designed to kick start the body's natural cleansing processes. All packaging is 100% recyclable glass and paper.