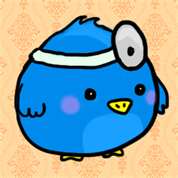 (PRWEB) July 05, 2013
Automated Security Alert's medical alarm systems are now for more than just seniors. The Pittsburgh-based company uses the latest technology to provide care services that include medical alarms, fall detectors, monitored automated medication dispensers, activity monitoring, and TeleHealth services that can monitor blood sugar, pulse, and blood pressure to manage numerous chronic health conditions. Although most people that use medical alarms are elderly, the services provided by Automated Security Alert can benefit adults of any age who may be dealing with a serious illness, recovering from surgery or injury, or is disabled. Although most people may think that getting a medical alarm is a permanent commitment, it can be used temporarily if a person is transitioning back home after a lengthy hospital stay.
Jason Seyler, Automated Security Alert's Director of Life Safety, explained that people in their twenties and thirties with health issues can benefit from medical alarm systems. Medical alarms can call for help in an emergency, but medication dispensers can be a huge help to individuals who suddenly find themselves with new and complicated medication routines. Cancer patients can sometimes be prescribed more than one dozen pills in the course of a day, and medication dispensers can prevent dosing errors that could be catastrophic. Seyler said, "There are many individuals that need a little more help sometimes. Young seniors are often proactive and smart and get them before an emergency happens, but no matter your situation or your age, medical alarm systems will let you get help easily and quickly when you need it the most." He further commented that the sooner emergency help is received, the better the recovery outcome is.
For further information, please contact Matthew Couillard at 1.800.338.7114.