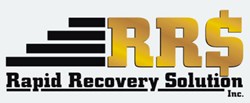 Bohemia, NY (PRWEB) July 01, 2013
On July 1, 2013, John Monderine, CEO at one of the nation's [commercial debt collection agencies, Rapid Recovery Solution, comments on how difficult it is for young adults to pay off student loans and make other investments as they advance into adulthood.
According to a June 26th, 2013 article from Consumerist, "More Than Half Of People With Student Loans Are Worried They Can't Repay", more young adults are concerned about their ability to pay back student loan debt. While only 20% of US adults have a student loan debt, this group of consumers makes up more than $1 trillion owed to lenders. 60% of these borrowers are afraid they won't be able to pay off their loans.
A report from the Urban Institute and the FINRA Investor Education Foundation indicates that borrowers, irrespective of current financial situation or educational pedigree, were concerned about their chances of paying back student loans. According to the survey conducted, 72% of those earning less than $25,000 per year exhibited the greatest level of concern, while 36% of those earning six figure salaries expressed the maximum level as well.
John Monderine, CEO at one of the nation's leading commercial debt collection agencies, Rapid Recovery Solution, comments on this increasingly common financial predicament young people are grappling with, "It is becoming all too common in this day and age for young people to be carrying around thousands of dollars worth of debt. Education is critical to entering the middle class in America and young adults have few options other than to bite the bullet and take a loan to subsidize education costs. People have gone as far as to question the necessity of higher education, given the high costs and questionable return on investment in today's economy."
The Urban Institute highlights that student loan debt has inhibited young people from making other major investments and purchases as they enter adulthood. A study shows that 41% of young adults are not able to contribute to their retirement accounts due to overwhelming student debt. Monderine notes the effects of young people not able to save and move forward with other major lifestyle investments, "Because young adults are unable to invest in a car, house or contribute to a retirement account, the economy will remain stagnant and this generation will have less to retire with or potentially not retire at all."
Founded in 2006, Rapid Recovery Solution, Inc. is headquartered at the highest point of beautiful Long Island. Rapid Recovery Collection Agency is committed to recovering your funds. We believe that every debtor has the ability to pay if motivated correctly. We DO NOT alienate the debtors; we attempt to align with them and offer a number of ways to resolve not only your debt but also all their debts.
#####