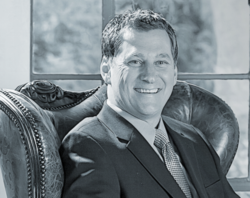 "When was the last time you saw someone reading a nook?"

Andy Jacob
CEO
The Jacob Consulting Group
San Francisco, CA (PRWEB) July 03, 2013
Andy Jacob, America's leading business consultant and CEO of Jacob Consulting Group, says that Microsoft Nook purchase will go nowhere.
According to CNN Money Katie Lobosco on June 25th, 2013, after sales of the e-reader and tablet line fell 34% in the company's fiscal fourth quarter, which ended in April, Barnes & Noble (BKS, Fortune 500) executives said Tuesday that it's time for a change in strategy. CNN reports the bookseller will stay the course on its e-reader business, but Barnes & Noble plans to pursue a partnership to help it make Nook HD tablets. The company will continue to sell Nook tablets in stores, but future devices might be co-branded with the new manufacturer's name as well as the Barnes & Noble logo. CNN reports that Lynch did not name the company that Barnes & Noble will partner with, but he said that more information on device strategy would be released in coming months. The news comes on the heels of an industry rumor that Microsoft (MSFT, Fortune 500) is considering the purchase of the Nook brand. The software giant already invested in the Nook business, taking a 17.6% stake in April 2012.
"I believe Microsoft doubling or tripling down on Nook is a no win for Microsoft. When was the last time you ever saw someone reading a Nook? The last time I saw a Nook was at my local Barnes and Noble store, which by the way, no longer exists". Sometimes business decisions are simple and right in front of your face. I don' know anyone who owns a Nook. Do you?" Andy Jacob says.
Andy Jacob, founder of Jacob Consulting Group, is known to many as a leading marketing guru and sales training guru, and is known for making bold, accurate business predictions. Jacob's keen insight and decades of experience will help an organization's sales cycle, and he is one of the only business consultants in the world to guarantee his results.