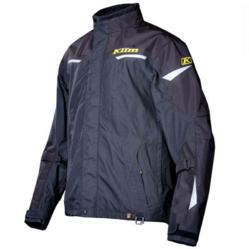 Offering the best durability, functionality, and comfort are Klim's standards, and it shows in their new products.
West New York, NJ (PRWEB) July 01, 2013
Klim is a premier motorcycle brand known for their collection of motorcycle and snow gear. Klim has become a popular brand in the Dual Sport, Adventure and Off-Road rider community due to its durable, comfortable and functional gear.
Every product that Klim makes is built to be versatile enough to take on any condition you might encounter. The most recent approach to klim's commitment to quality is in the new Overland motorcycle pants and jacket. The Klim Overland Jacket and Pants are both made of 840D Cordura and Gore-Tex construction. These items come with CE rated 3DO armor placed strategically on impact zones. The Overland collection offers great ventilation and has 3M Scotchlite reflective tape that gives the rider higher visibility. When used together, these products provide great protection and comfort for any adventure motorcycle journey.
Offering the best durability, functionality, and comfort are Klim's standards, and it shows in their new products. - Julio Grullon, Motochanic Co-Founder
http://www.motochanic.com/brands/Klim.html
Another great addition to Klim's collection is the new Dakar pants and Dakar jersey. Inspired by the Dakar Rally, the new Klim Dakar Jersey and Klim Dakar Pants are durable and ventilated to help you take on the heat and surrounding elements. These items are meant to help you handle the extreme heat with its combination of breathable and moisture wicking material. The Dakar pants are lightweight and made of Cordura main body construction. These pants also have a stretch panel construction that allows for greater flexibility and airflow for the rider. Both the Dakar pants and motocross jersey are a great combination for going on off-road trails on those hot days of summer.
For the all weather motorcycle rider, Klim is introducing the new Hi-Viz Badlands Jacket.
This jacket is optimal for both the adventure motorcycle and dual sport motorcycle rider for its functionality. The Klim Badlands Pro Jacket uses top of the line Gore-Tex Pro Shell construction. This material makes this jacket both breathable and waterproof to take on all types of weather. The Badlands jacket comes with 3DO armor placed on various impact zones throughout the jacket and a silicone chest protector on inseam of the main zipper. These are the features that make Klim products worth buying, when shopping for your next piece of motorcycle riding gear. Klim stands behind every product they make and all of Klim's Gore-Tex products come with a lifetime warranty. The complete Klim motorcycle and snow collection is now avaliable at Motochanic.com
About Motochanic.com
Motochanic is the premier motorcycle dealer in the New York, New Jersey and Connecticut Tri-State area. Motochanic specializes in motorcycle helmets and protective gear, from brands like Alpinestar, Arai, Bell, Dainese, Agv, Fox racing, Gerbings heated gear, Rev'it!, Shoei, Schuberth and Roland Sands.