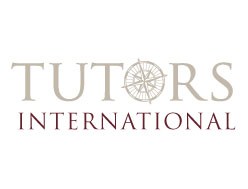 "There is a significant loss of momentum at this stage, as parents struggle to appoint the right tutor to address specific needs."
(PRWEB UK) 15 July 2013
Tutors International announced today that Educational Psychologists who work with private tuition agencies instead of leaving it to the parents to find a tutor see better results, more quickly.
The agency stated that where a private tutor is recommended, either as short-term remedial action or as full-time home tutoring instead of school, it is often left to the parents to recruit a tutor for their child, along with implementing other recommendations outlined in the EdPsych's report.
Tutors International feel that there is a significant loss of momentum at this stage, as parents struggle to appoint the right tutor to address specific needs, run into difficulties with background checks and administrative tasks, and while the recruitment process is going on, conduct ineffectual home-tutoring themselves that does little except frustrate and disillusion the student and parents alike.
The answer, say Tutors International, is for educational psychologists and private tutoring agencies to work together, so that when a tutor is deemed the most appropriate course of action, a tutor with the specific skills and experience can then be found quickly and remedial action put in place almost immediately.
Senior Partner, Adam Caller, commented on the partnership with EPs, "Where we've worked with Educational Psychologists in the past we've seen incredible results in improving a pupil's academic performance. With tutor and EP working together, reviews and recommendations are continually flowing back and forth, and everyone benefits. The EP is rewarded with tangible success as a direct result of his or her recommendations, the tutor gets extra support to devise the best method of study, and the pupil gets the level and style of education they need to overcome their difficulties."
Tutors International welcome partnerships with Educational Psychologists and are available to discuss arrangements further. Contact Adam Caller on +44 (0) 1865 435 135 or visit http://www.tutors-international.com/contact.
About Tutors International
Tutors International is a worldwide organization providing experienced full-time private tutors to work with children of all ages and nationalities, in a wide variety of situations, including international relocation, after-school support, full-time home tuition, support for AD/HD and dyslexia, home schooling for frequent travellers, and college prep and coaching.
Tutors International was founded by Adam Caller who has tutored students of all ages. He has received specialist training in dyslexia and AD/HD and is very sensitive to children's educational difficulties. He has now turned this expertise to recruiting, training and placing other tutors with HNW and UHNW families around the world. Adam is a member of the Independent Educational Consultants Association (IECA).