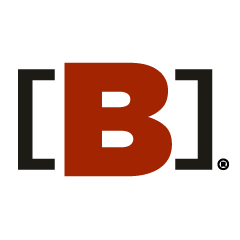 Being recognized with the Platinum Hermes Creative Award is a testament to the work we've completed.
Laguna Hills, CA (PRWEB) July 01, 2013
Bold Array LLC was recognized with the 2013 Hermes Creative Awards Platinum (Web Design/Web Interactive Capabilities) for the Envelopments, Inc., (http://www.envelopments.com) website. The site features content rich media and the use of HTML5 Canvas for dynamically creating product images on request.
"The Envelopments project was a great undertaking for Bold Array. Our challenge was to deliver a web application using HTML5/CSS3 that would work across all platforms and devices. We chose to use HTML5 Canvas to see how far we could push the user experience," said Josh Nolan, President. The website provides users with the ability to select product colors, shape and sizes; combining these attributes to create a digital representation of the product for the end user. The website takes advantage of HTML5 Canvas to produce the end result of the combined attributes thats works across a multitude of devices.
Bold Array previously won a Gold Ava Award & a Gold MarCom Award for the Envelopments website.
For more information about Bold Array's expertise and company, visit: http://www.boldarray.com.
Hermes Creative Awards is a creative international competition for professionals involved in the concept, writing and design of traditional materials and programs, and emerging technologies including web & application design. The competition has become one of the largest of its kind in the world with winners ranging in size from individual communicators to media conglomerates and Fortune 500 companies. The competition is now so well thought of in the industry that national public relations organizations, local ad clubs, and local business communicator chapters are entrants.
About Bold Array LLC
Bold Array, founded in 2011, is a Southern California Interactive Agency that creates stunning web applications utilizing the latest in web technologies. The agency focuses on building forward thinking websites and applications for clients focusing on a strong use of visuals, user interaction and advanced application architecture design. The award winning team is lead by a team of web professionals with multiple years of experience ranging from fortune 500 companies to small businesses. To learn more about Bold Array follow us on Twitter (@boldarray) or like us on Facebook (http://www.facebook.com/boldarray).