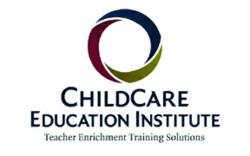 CCEI's Cool Cooking course shows educators how to safely instruct children with simple and healthy food preparation.
Duluth, GA (PRWEB) July 01, 2013
ChildCare Education Institute (CCEI), an online child care training course and certificate provider, offers CCEI550: Cool Cooking as a no-cost trial course to new CCEI users during July in recognition of National Culinary Arts Month.
This month, the art of food preparation is celebrated and encouraged as a focus in the child care setting. Teaching children about cooking can promote healthier eating, as well as a number of the activities important to children's education, such as gathering needed materials and measuring ingredients accurately. Additionally, preparing one's own food promotes self-sufficiency and the desire to try new things. Cool Cooking explores preparing food as a classroom activity and focuses on activities that require little to no heat. Upon successful completion, participants should be able to describe objectives for cooking activities and identify appropriate methods for integrating cooking activities in the preschool classroom.
"Teaching children how to prepare food should begin as early as possible in hopes of getting young ones accustomed to healthier eating habits and assisting with the feeding process," says Maria C. Taylor, President and CEO of CCEI. "CCEI's Cool Cooking course shows educators how to safely instruct children with simple and healthy food preparation."
This one-hour, beginner-level training is available as a trial course to new users for CCEI account creation in July. Current students with active, unlimited subscriptions can enroll in this course at no additional cost when logged in to their CCEI account. Returning users without subscriptions can purchase this child care training course anytime through online enrollment.
For more information on ChildCare Education Institute, visit http://www.cceionline.edu or call 1-800-499-9907, Monday – Friday, 8 am – 5 pm EST.
About CCEI
ChildCare Education Institute provides high-quality, online continuing education certificates and child care training programs for educators in an array of child care settings, including family child care, preschool centers, prekindergarten classrooms, nanny care, "daycare," and more. Over 100 English and Spanish child care courses are available online to meet licensing, recognition program, and Head Start requirements for training. CCEI also has online certification programs that provide the coursework requirement for national credentials including the CDA, Director's Credential, and Early Childhood Credential. CCEI is nationally accredited by the Accrediting Commission of the Distance Education and Training Council (DETC), approved by the International Association for Continuing Education and Training (IACET) to award IACET Continuing Education Units (CEUs), and authorized under the Nonpublic Postsecondary Educational Institutions Act of 1990, license number 837.