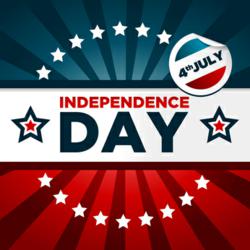 By following a set of safety guidelines, we firmly believe that many of these injuries can be prevented.
Andover, Massachusetts (PRWEB) July 01, 2013
Each year, millions of Americans celebrate the adoption of the Declaration of Independence with lavish firework displays and family gatherings, but too often, these celebrations result in severe burns and fatal injuries. The Massachusetts attorneys at Kiley Law Group, LLC have released a safety list designed to help prevent injuries and promote safe firework activity.
According to the National Fire Protection Association (NFPA), more than 9,500 people were treated in United States emergency rooms for firework-related injuries in 2011. Between 8,500 and 10,000 firework injuries a year have been a common trend since 1997, although unexpected increases were noticed in the years 2000 and 2004.
Thomas Kiley Sr., law firm partner at Kiley Law Group, LLC, has felt the devastating effects of firework injuries in Massachusetts first-hand having assisted injury victims for several decades. "Injuries resulting from the unsafe use of firework displays are devastating for the families that are affected. Many people are surprised to learn that the majority of those who suffer serious injury from fireworks are between the ages of 5 and 19-years-old, many times resulting in emergency room visits. Furthermore, the misconception that illegal fireworks are causing the majority of these incidences is factually incorrect. The vast majority of firework injuries are a result of sparklers and many of them are severe.
"By following a set of safety guidelines, we firmly believe that some of these injuries can be prevented. It is our hope that by providing our safety checklist to the public prior to the 4th of July we may be able to prevent serious injuries and/or death. If one family reads our information and is able to avoid a firework related injury as a result, we are more than happy with our efforts," said Attorney Tom Kiley.
Firework Safety Checklist Provided by Kiley Law Group, LLC
1. Always make sure to have an adult supervise children that are near fireworks.
2. Follow local laws. If it is illegal to use the fireworks that you have, consider that a definitive warning that they are extra dangerous.
3. Never use fireworks inside your home or an enclosed dwelling.
4. Keep spectators a safe distance away from fireworks.
5. Only use fireworks when you have access to a source of water.
6. Do not try to relight or fix defective fireworks. If they are defective, they are more likely to cause injury.
7. Once you have used your fireworks, submerge them in water.
8. Do not let children under 12 use sparklers.
9. Do not attempt to create home-made fireworks.
About Kiley Law Group, LLC
Kiley Law Group attorneys have been assisting Massachusetts injury victims for more than thirty years. Those who have been injured as a result of another person's negligence are encouraged to seek legal counsel to obtain reimbursement for medical expenses as well as pain and suffering. Kiley Law Group, LLC provides free confidential legal case evaluations for all Massachusetts injury victims.
To obtain your consultation, call 949-250-6097 or visit the Kiley Law Group Website.