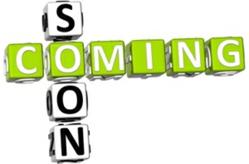 "The NAICS Association is a content marketing success story. … We ask everyone we interact with what they need and what we can do better to serve them. This redesign is our response to the market." - Mitch Feldman, NAICS Association
(PRWEB) July 01, 2013
Since its purchase by Mitch Feldman in 2003, NAICS.com and the NAICS Association have grown into the world's favorite go-to resource for NAICS & SIC code industry classification information with over 73,000,000 page views a year. The NAICS Association boasts an impressive high volume client list providing NAICS, SIC and marketing record appends to hundreds of US banks, government agencies and other domestic and overseas high volume data users every year.
In addition to their highly acclaimed data append services, targeted business list services, and NAICS & SIC resources for purchase, the current NAICS Association website contains a plethora of free resources for marketing professionals, businesses, and government agencies. The most popular of these resources include the NAICS Lookup Tool, The SIC to NAICS Crosswalk, and extensive NAICS & SIC code descriptions and tips for assigning the appropriate codes.
The coming design:
The most striking change to the NAICS Association website will be in the overall look and feel complete with an all new layout and logo. More significant changes will be seen throughout the site's content offerings. The lookup tool will include a fresher, more user friendly look and a new and improved user interface with more search options than ever before.
The site's current regulatory compliance resources will be augmented, and a complete marketing hub filled with industry sizes and counts, free market research tools, extensive marketing and compliance whitepapers, and the value-filled "Business Data Blog" are also coming to the site.
New offerings:
By popular industry demand, the NAICS Association is working with programmer Michael Pierone of Lattice Design to create the market's first real-time company lookup tool, allowing users to use a live search to find complete marketing records, phone numbers and NAICS classifications for any of over 19.5 million businesses listed with DNB. Lookups will be available in a metered subscription and will revolutionize ground floor records keeping.
Also new to the NAICS Association's offerings will be complete data package solutions including data cleansing and standardization, full marketing record appends, sizing and segmenting of current markets, and expertly guided targeted list generation with current customer suppression.
When asked why NAICS.com was to undergo a massive overhaul, owner Mitch Feldman replied "The NAICS Association is a content marketing success story. We are in the data and list industry alongside some very large and impressive competitors. Our free resources, educational and informational content, and our attention to the needs of our audience has set us apart from our competitors and translates in the high loyalty rates amongst our customers. We ask everyone we interact with what they need and what we can do better to serve them. This redesign is our response to the market."