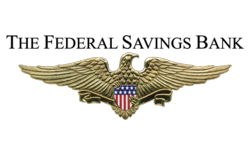 Foreclosures are at historic lows, down 69 percent when compared to the more than 4,000 completed foreclosures that took place in 2012.
Chicago, IL (PRWEB) July 01, 2013
Amid a myriad of first-time home buyer programs offered by the Department of Veterans Affairs, The Federal Savings Bank has been informing its veteran clients that aggressive foreclosure protection legislation is being adopted in some states as well as by the Military.
Regulations resulting from legislation signed by Gov. Devel Patrick back in August 2012 have begun to go into effect as lenders reassess their foreclosure proceedings. The hallmark legislation requires lenders to conduct a financial analysis comparing the potential value of a mortgage modification and the projected value of a foreclosure. To ensure optimal consumer protection for homeowners, the law binds lenders to offer a loan modification if its value is greater than the foreclosure calculation.
"This is a win-win for lenders and consumers, because the cost of modifying a loan is often less expensive than foreclosing," said David Cotney, commissioner of banks in Massachusetts. "This will assist us in Massachusetts to continue to restore the housing market back to a healthy state."
Foreclosures are at historic lows, down 69 percent when compared to the more than 4,000 completed foreclosures that took place in 2012. Some analysts believe the reasons behind this are two-fold. First, many lenders have been holding off on their foreclosure activity to ensure compliance with the new regulations. Second, the improving economy is preventing more people from getting behind on their mortgage, as reported by The Boston Globe.
"This legislation establishes strong consumer protections for borrowers that are unparalleled in other states," said Governor Patrick. "Foremost among these protections is the requirement for creditors to take reasonable steps to avoid foreclosure for certain mortgage loans. Creditors now must determine whether the value of modifying the loan outweighs the likely value of foreclosure and, if so, the creditor must make the loan modification. This provision ensures that borrowers will be given every reasonable opportunity to remain in their homes."
What is the Military doing?
The Marine Times outlined the Department of Defense's support for the Military Family Home Protection Act, HR 1842, that would provide a greater degree of foreclosure protection to surviving spouses of disabled veterans as well as currently deployed soldiers. If passed, the legislation would expand on the current mortgage protection provisions carved out by the Servicemembers' Civil Relief Act.
Retired or medically discharged veterans would be covered under the new bill, as well as veterans receiving imminent danger or hostile fire pay. Spouses connected to servicemembers who are killed as a result of their involvement in a contingency operation are also eligible for expanded protections.