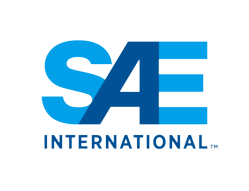 This year's theme is 'Creating More Sustainable Systems of Vehicle Transportation through Electronic Systems.'
Warrendale, PA (PRWEB) July 01, 2013
SAE International will hold the 2013 Electronic Systems for Vehicle Propulsion and Intelligent Vehicle Systems Symposium, September 17-18 in Troy, Michigan.
This year's theme is Creating More Sustainable Systems of Vehicle Transportation through Electronic Systems. This objective will be achieved through keynote addresses, industry-focused panel discussions, and engaging technical presentations.
The first track of the symposium will be "Convergence of Electronic Systems for Vehicle Propulsion," which will be geared toward Technology innovations, challenges and the potential solutions of electronic systems that control vehicle propulsion. The second track will be "Convergence of Intelligent Vehicle Systems," which will address the electronic technology within the HEV, EV, and ICE platform that that connects the vehicle to its surrounding environment.
Scott McCormick, the President of the Connected Vehicle Trade Association, said, "The IVS track brings together experts in the application of vehicle electronics for safety, ITS applications, ADAS, the mobile internet and power system architectures in one two-day track. Timely assessment of security issues, video technology and the convergence of a system of systems are addressed in depth. While many other conferences offer status updates of pilots and implementations, and sponsored advertorial speakers, this event brings substantive knowledge and guidance to many technical aspects of intelligent vehicles."
Patrick Leteinturier, Senior Principal of Automotive Systems at Infineon Technologies AG said, "The ESVP track offers attendees the opportunity to find solutions to issues most pressing in systems engineering for electronics in propulsion. In two days the topics of mechatronics, power efficiency, system trade-off analysis, hybridization of propulsion systems, and electronic componentry are addressed. Compared to other conferences that have more infomercial based presentations, attendees will gain technical understanding, application overviews and lessons learned from experts with experience and knowledge on the elements that critical to success."
To learn more about the program or to register as an attendee, visit http://www.sae.org/events/esvp/. To request press credentials, email pr(at)sae(dot)org or call 1-724-772-8522.
SAE International is a global association of more than 138,000 engineers and related technical experts in the aerospace, automotive and commercial-vehicle industries. SAE International's core competencies are life-long learning and voluntary consensus standards development. SAE International's charitable arm is the SAE Foundation, which supports many programs, including A World In Motion® and the Collegiate Design Series™.