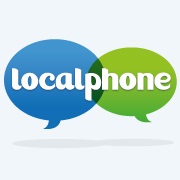 We hope our customers enjoy the upcoming version as well as the free calls to France
Sheffield, United Kingdom (PRWEB) July 01, 2013
Cheap international call provider, Localphone will soon be offering a French language option to benefit its French speaking customers. This is the third of many languages that will be added to the site, in order to help support its fast growing international audience (Localphone already offers a Spanish and English option).
Users who have their Internet browser set to French will see a pop up message asking whether they would like to view the French version of the website. They will be able to create an account, add credit and send SMS text messages in French. Users who don't automatically see this message can click the language link in the footer or change it in their account settings.
Localphone.com hopes that the future update will encourage new customers to use the service, as well as making the website more accessible to its existing customers. To celebrate the upcoming version of the website Localphone is offering customers free calls to France landlines until 12pm (Noon) GMT on 5th of July. This offer is available to all customers old and new, whether they are calling from France or any other country in the world. Customers can talk for as long as they want, to as many numbers as they want and Localphone will not charge them.
Those who are not yet Localphone customers can still enjoy free calls to France. They simply need to sign up and create an account, add contacts and start calling. International calls can be made from an existing mobile phone, landline or computer.
CEO and founder of Localphone, Paul Cusack, commented, "We are delighted to be adding French to our website. We hope our customers enjoy the upcoming version as well as the free calls to France."
Localphone is a leading provider of cheap international calls and was recently awarded Highly Commended for Best Consumer VoIP at the ITSPA 2013 Awards. Founded in Sheffield, United Kingdom in 2007 it has quickly grown to become one of the largest providers of cheap international calls and offers call rates that are up to 88% cheaper than the competition.
If you would like more information about this topic, or to schedule an interview, please call the press room at +44(0) 114 3190538 or email press(at)Localphone(dot)com.