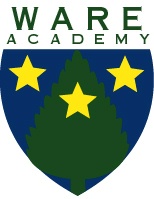 Gloucester, VA (PRWEB) July 01, 2013
Ware Academy is pleased to present the 28 students who earned honor roll-level grade point averages throughout the 2012-2013 school year. Listed below are their names followed by grade.
High Honors Students (3.8 or above GPA)
Alexandra Fuccella (8)
Ellie Gale (8)
Eva Jasinski (8)
Skyler Lennon (8)
Sydney Pitts (8)
Margaret Strawn (8)
Grace Wilson (8)
Caroline Fuccella (7)
Reilly Price (7)
Ashley Shackleford (7)
Trip Hurley (7)
Nicole Brown (6)
Quinn Glovier (6)
Blair Pausic (6)
Charlie Revere (6)
Alice Strawn (6)
Henry Singleton (6)
Christopher James (6)
Honors Students (3.5 to 3.79 grade point average)
Joshua Revere (8)
Abby Blankenship (8)
Kathryn James (8)
Evan Pausic (8)
Anne Stewart (7)
Julia Bandurco (7)
Elizabeth Curry (7)
Andrew Hendrix (7)
Julia Goodwin (6)
Jakob Harris (6)
For more information about Ware Academy, visit http://www.wareacademy.org. Stay connected with Ware Academy staff, faculty and families at http://www.facebook.com/WareAcademy.
ABOUT WARE ACADEMY:
Located one mile from Main Street in Gloucester's historic Main Street district, Ware Academy is a Pre-Kindergarten through Eighth Grade independent school. The 19-acre campus is widely recognized by its signature farmhouse called Noland Hall, which houses the administrative offices, kindergarten, pre-kindergarten, music and art classrooms.
Ware Academy is accredited by the Virginia Association of Independent Schools, the National Association of Independent Schools, and the Education Records Bureau and the Secondary School Admissions Test Board. Ware Academy is also a member of the National Middle School Association, the National Junior Honor Society and the Association of Supervision in Curriculum Development.