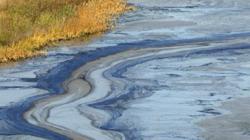 Hoboken, N.J. (PRWEB) July 01, 2013
Stevens Institute of Technology launched TRACES, a new educational service and website on environmental spill forecasting in and around the port of New York and New Jersey waters. In coordination with personnel from the National Oceanic and Atmospheric Administration's Office of Response and Restoration (NOAA OR&R) and the United States Coast Guard (USCG), Dr. Nickitas Georgas, Research Assistant Professor, and Dr. Alan Blumberg, Director of the Davidson Laboratory/Center for Maritime Systems (CMS), have combined the real-time comprehensive forecast model of ocean currents they have developed with the General NOAA Operational Modeling Environment (GNOME) to track the movement and fate of waterborne pollution, such as an oil spill.
The Emergency Response Division of NOAA OR&R and the USCG Office of Search & Rescue (USCG/SAR) have been using Stevens' New York Harbor Observing and Prediction System (NYHOPS) forecasts of ocean currents for drift simulations in support of pollutant tracking and search and rescue planning, respectively, since 2006. The NYHOPS model that Georgas and Blumberg developed at CMS forecasts the evolution of the ocean current fields 72 hours in advance, subject to tides, atmospheric weather, and river and urban watershed discharges. The forecast currents are input into the NOAA GNOME software where spill scenarios can be set up to:
Predict how currents and other processes might move and spread oil spilled on the waters of the New York/New Jersey Harbor and surrounding ocean over the next two to three days;
Learn how these predictions of where and how oil might move are affected by uncertainty in the NYHOPS forecasts for ocean currents and wind;
See how spilled oil is expected to change chemically and physically while it remains on the water surface (a process known as weathering).
Georgas and Dave Runnels, Senior Research Engineer at CMS, created the new TRACES website, including "how to movies," that now allows anyone to:
Download GNOME;
Download the latest NYHOPS model predictions for currents over the next few days, and input them in GNOME;
Describe a spill scenario by entering information into GNOME.
GNOME then creates and displays an oil spill "movie" showing the predicted trajectory of the oil spilled in the scenario. In addition to this animation, GNOME estimates the amount of oil beached, still floating, or evaporated, at specific times. One can even use NYHOPS in GNOME to "backtrack" where waterborne particles might have originated from, or forecast the transport of conservative substances such as floatable trash and other passive buoyant articles drifting with the surface currents.
"Over the past several years, we and our colleagues have used GNOME and NYHOPS forecasts to inform event response in several occasions," said Georgas. "We are now opening up the service to anyone interested, including first responders, NGOs, Riverkeepers and the general public. Reports that have become available in the aftermath of Hurricane Sandy speak of over 450,000 gallons of oil from several concurrent oil spills, 3.5 billion gallons of untreated sewage, and an enormous amount of floatable trash and marine debris entering our waters as a direct result of the storm. Gaining understanding of environmental processes to be ready for future environmental cleanup efforts is one major goal of this service."
NYHOPS TRACES is available at http://www.stevens.edu/TRACES.
About Stevens Institute of Technology
Stevens Institute of Technology, The Innovation University®, is a premier, private research university situated in Hoboken, N.J. overlooking the Manhattan skyline. Founded in 1870, technological innovation has been the hallmark and legacy of Stevens' education and research programs for more than 140 years. Within the university's three schools and one college, more than 6,100 undergraduate and graduate students collaborate with more than 350 faculty members in an interdisciplinary, student-centric, entrepreneurial environment to advance the frontiers of science and leverage technology to confront global challenges. Stevens is home to three national research centers of excellence, as well as joint research programs focused on critical industries such as healthcare, energy, finance, defense, STEM education and coastal sustainability. The university is the fastest-rising college in the U.S. News & World Report ranking of the best national universities, and it is consistently ranked among the nation's elite for return on investment for students, career services programs, and mid-career salaries of alumni. Stevens is in the midst of a 10-year strategic plan, The Future. Ours to Create., designed to further extend the Stevens legacy to create a forward-looking and far-reaching institution with global impact.