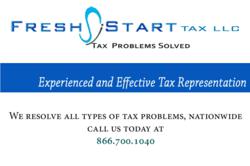 Michael Sullivan, a former IRS agent and teaching instructor, says "These numbers are unprecedented for the IRS, and based on this report they will only continue to rise."
MIami, FL. (PRWEB) July 10, 2013
Every year the Internal Revenue Service ("IRS") goes through different policy changes depending on IRS management, leadership, and government mandates. Because of the amount of tax debt owed, one of the most effective ways to collect is to settle cases and begin collecting the tax liability. The Offer in Compromise and Fresh Start programs have made tax settlement easier for those taxpayers that are struggling from the burden of tax debt. The latest report out from the National Taxpayer Advocate's office shows that the IRS has accepted 26% more offers than in March 2011 and that the actual number of offers accepted has doubled when compared to the first two quarters of 2010. As of March 2012, the OIC acceptance rate of 38% is the highest they have had in many years. Michael Sullivan, a former IRS agent and teaching instructor, says "These numbers are unprecedented for the IRS and based on this report, they will only continue to rise."
Under the current Fresh Start initiative, the IRS has incorporated its Streamlined Offer in Compromise process into the overall investigation of offers and has added flexibility to the financial analysis used in evaluating offers. Using a more flexible approach to collection of tax debt will allow the IRS to will be able to begin collecting 59.3 billion in delinquent revenue. As of March 2012, there were approximately 6.6 million delinquent accounts.
The Streamlined Offer in Compromise process includes:
Fewer requests for additional financial information
If necessary, requests for additional information by phone, not by mail
Greater flexibility when considering your ability to pay
The changes to financial analysis add more flexibility to the OIC process including:
Greater flexibility in determining the equity in assets
Greater flexibility in determining the allowable living expenses
Reducing the amount of future income included in the offer
Increased time frame to complete the OIC payment process to two years
Before any taxpayer contemplates the filing of an offer in compromise or IRS tax settlement, it is always best to consult with a tax professional. Sullivan cautions all taxpayers to confirm that their tax representative is qualified and an experienced professional due to the complexity of filing an Offer in Compromise or Tax Debt Resolution. "I would venture to say that most of the rejected Offers in Compromise have been filed by taxpayers who have no tax representative working their cases. It should also be known that, once accepted, Offers in Compromise, become a matter of public record in the regional tax offices for one year," says Sullivan.
Fresh Start Tax is a professional tax resolution firm, A+ Rated and accredited by the Better Business Bureau. On staff are Board Certified Tax Attorneys, CPAs, and Former IRS Agents, Managers and Instructors. We have over 206 years of professional tax experience and over 60 years of direct IRS experience. To learn more about Fresh Start Tax, LLC, please visit http://freshstarttax.com or call us at (866)700-1040.