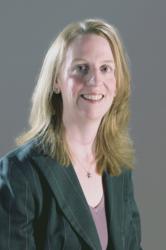 Boston, MA (PRWEB) July 02, 2013
Coverys is pleased to announce that Beth Murphy has been named vice president of organizational and leadership development, effective June 17, 2013. In this newly created role, Murphy will serve as an internal consultant and business partner, providing expertise in the areas of organizational health, employee engagement and team effectiveness. She will develop and implement talent development strategies to ensure the growth of top performers, prepare the organization for growth and improve the depth and breadth of internal talent. Murphy will also focus on creating leadership development programs that build core capabilities and a culture of continuous learning aligned with the organization's strategic direction.
"Beth has extensive consulting experience focusing on organizational development and strategy," said Gregg Hanson, CEO and president of Coverys. "She will bring knowledge and skill in developing and implementing programs that help grow the talent and skills of our employees."
Murphy previously served as a senior consultant with Ignite, a Boston-based training, development and consulting firm. During her tenure with Ignite, she worked with clients from various industries including insurance, pharmaceutical, financial services and marketing services, both domestic and international. Her areas of focus have included executive coaching, design and delivery of management and leadership development training programs, facilitating team effectiveness sessions and organization development and strategy work. Murphy has been working with Coverys as an external consultant since 2007 and brings over 15 years of industry experience. Murphy is a graduate of Bryant University where she received a Bachelor of Science degree in Business Administration.
For more information about Coverys, contact Loren LeVasseur, public relations specialist, at (617) 946-8665 or llevasseur(at)coverys(dot)com.
About Coverys
Coverys is one of the top 10 medical professional liability insurance providers in the country based on direct written premium. Coverys member companies insure more than 25,000 physicians, surgeons, dentists, certified nurse midwives and allied healthcare providers, as well as more than 500 hospitals, health centers and clinics in 24 states from coast to coast. Coverys has net admitted assets of $3.3 billion, direct written premium of $368 million and policyholder surplus of $1.3 billion, as of December 31, 2012. In addition, Coverys member insurance companies Medical Professional Mutual Insurance Company ("ProMutual") and ProSelect Insurance Company ("ProSelect"), as well as ProMutual-sponsored Coverys RRG, Inc. ("Coverys RRG") have a Best's Rating of A (Excellent). MHA Insurance Company ("MHAIC") and Washington Casualty Company ("WCC") have a Best's Rating of A- (Excellent).
Coverys emphasizes physician education and patient safety, and the company is acknowledged as a leader in providing supportive risk management services and resolute claim defense to the healthcare community. Coverys also offers a variety of interactive and relevant continuing medical education (CME) activities to healthcare providers across the country. For more information, visit the Coverys website at http://www.coverys.com. Timely industry and company news can also be found on the Coverys blog at coverys.wordpress.com, on Twitter (@Coverys) and on the company's Facebook page.