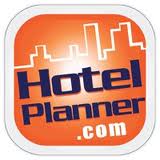 The Hilton Garden Inn Toronto-Brampton has been a great hotel to work with. We have successfully booked many of our group customers who are searching for a hotel close to Pearson Convention Center.
West Palm Beach, FL (PRWEB) July 09, 2013
HotelPlanner.com awards the Hilton Garden Inn Toronto-Brampton, Canada, a top honor as a Best Group Friendly Hotel. To achieve this honor, a hotel must retain a perfect 10 group score on HotelPlanner.com for 3 consecutive years. The HotelPlanner.com proprietary group score is made up of several key group booking factors.
A high group score is best achieved with the following:
1. Lowest group discounted rates compared to individual room rates.
2. Fast customer response time.
3. Flexible group booking terms including zero or low deposit requirements and cut off dates close to the event date.
4. Positive group customer reviews.
5. Superior location, amenities, room quality, bedding types, and meeting and banquet space.
Tatiana Spiridonova, Director of Sales at the Hilton Garden Inn Toronto-Brampton commented: "We have been working closely with the HotelPlanner.com since the opening at the end of 2011. We value our relations with HotelPlanner.com a lot and have booked great number of groups at a fair rate so far. Having Preferred Membership with HotelPlanner.com also helps in attracting more group bookings as we get special conditions and can offer better rates to the groups. The website also provides great support in terms of assistance with reaching out to the group/meeting planner, following up on opportunities and booked groups. They are fast in respond, accurate in numbers and easy to deal with. We can always reach a live person either by email or by phone to answer our question. We are very happy about our partnership with the HotelPlanner.com"
Tim Hentschel, CEO of HotelPlanner.com, said, "The Hilton Garden Inn Toronto-Brampton has been a great hotel to work with. We have successfully booked many of our group customers who are searching for a hotel close to Pearson Convention Center. These groups are travelling for business, leisure or attending tournaments."
HotelPlanner.com helps clients select the right property for their meetings and events by combining technology with a highly experienced staff of professional meeting planners. HotelPlanner's staff of professional event planners reviews all hotel offers on a group by group basis to find the best hotel for each group. HotelPlanner.com prides itself on providing the best group hotel rates for all clients. The company provides group travel services to a number of world class organizations, including the National Basketball Association (NBA), Major League Baseball (MLB), the National Football League (NFL), the National Hockey League (NHL), the Professional Bull Riders (PBR), for 70 universities and colleges plus corporations and government entities. By combining technology and an experienced client focused team, HotelPlanner.com takes pride in providing exceptional service to help clients choose the ideal property at the best price for their group event(s).
Conveniently located at Highway 407 and Airport Rd, the Hilton Garden Inn Toronto/Brampton is adjacent to the prestigious Pearson Convention Center Brampton, one of Toronto's most established and sumptuous venues for successful corporate events or fashionable social affairs. This elegant Brampton hotel boasts Hilton's latest and most innovative lobby design, including "The Garden Grille and Bar" offering Breakfast, Lunch and Dinner. Popular attractions include the Rose Theatre, Powerade Centre, the Hershey Centre, and is one of the closest hotels to the famous Toronto International Center. This newly built Hotel features attractive modern decor for an ambiance of relaxing elegance and sophistication. Guests at the Hilton Garden Inn Brampton are treated to the exquisitely appointed 132 guest rooms including Standards, King Suites, and Whirlpool Suites.
View the Hilton Garden Inn Toronto/Brampton information at:
http://www.hotelplanner.com/Hotels/138241/Reservations-Hilton-Garden-Inn-Toronto-Brampton-Brampton-2648-Steeles-Ave-East-L6S6J9