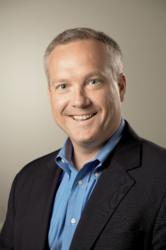 Cincinnati, OH (PRWEB) July 02, 2013
The Growth Coach is excited to announce that the company has just been named the top Business Coaching and Consulting Franchise in Entrepreneur Magazine's "Best of the Best" listing.
"The 'Best of the Best' recognition is very gratifying to me as the Founder and CEO of The Growth Coach. While our franchise owners and thousands of clients we coach each and every year already know we are tops in the business and sales coaching field, it's very special to have an objective and well-respected third party like Entrepreneur Magazine recognize us as the 'Best of the Best' and share that with the world," said Dan Murphy, Founder and CEO of The Growth Coach.
The "Best of the Best" designation – given only to 95 companies, one in each category – is primarily based on system size, growth, financial strength and overall performance. The Growth Coach also was ranked #1 in the Business Coaching and Consulting Category in Entrepreneur's annual Franchise 500.
"The ranked franchises are the ones who business models are working best – and are a major force contributing to the franchise upswing. Their ability to successfully satisfy customers, continually add units, create jobs and grow overall keeps them ahead of the rest and worthy of distinction," said Amy Cosper, Vice President and editor-in-chief of Entrepreneur.
The Growth Coach recently celebrated a decade as a franchise system and 20 years in operation. The company, founded in Cincinnati, sold its first franchise in 2003 and is the only business and sales coaching franchise focused on helping business owners, leaders, management teams, sales people and self-employed professionals to find success at work and balance in life.
In addition to their one-to-one services, The Growth Coach is the world's largest provider of group coaching workshops, which allows coaches to leverage their time and maximize their earnings by working with groups of business owners, managers and sales professionals. Murphy believes it's those in-demand coaching solutions, combined with proven marketing strategies, an industry-unique money-back guarantee, the ability to provide both business AND sales coaching, and the company's mission to vastly improve the communities in which they operate that have made it the Best of the Best.
"The Growth Coach franchise has been one of those best kept secrets but as we hit our 10th anniversary and receive all these top-tier accolades, the word is getting out and the number of people interested in becoming franchise owners is at an all-time high domestically and internationally. We are starting to run out of available territories in certain markets. For many business professionals seeking greater purpose, flexibility and fulfillment, our coaching business is an ideal home-based, low-cost franchise to operate and enjoy," Murphy said.
For more information about The Growth Coach, call 855-300-COACH or http://www.thegrowthcoach.com.
ABOUT THE GROWTH COACH
The Growth Coach was founded in Cincinnati in 2002 and is the only pure business and sales coaching franchise aimed at driving success while balancing the lives of business owners, managers, sales people, self-employed professionals and executives across a wide spectrum of businesses and industries. The Growth Coach specializes in group and individual coaching with the goal of helping clients gain greater focus to work less, earn more and enjoy more fulfilling lives by implementing strategies to overcome obstacles. The Growth Coach is active in more than 140 markets in the United States and abroad and is always looking to expand. For more information about the company, our money-back guarantee, or the process of opening your own #1 ranked business coaching franchise, visit http://www.TheGrowthCoach.com.