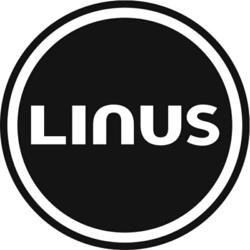 Bohemia, NY (PRWEB) July 02, 2013
On July 2, city bike designer Linus Bike commends Dave Nazaroff, who completed a 900-miles cycling trip in order to raise money for two year-old Tripp Halstead, who suffered a traumatic brain injury last year.
According to a July 1st, 2013 article published on MyFoxAtlanta.com titled, "Cycling Good Samaritan ends 900-mile trek for Tripp Halstead," Dave Nazaroff completed a 900-mile trek from New York to Georgia in order to raise money for a two year-old boy who was left fighting for his life with a traumatic brain injury last year after a tree limb fell on him as he played outside of a daycare center in Winder, Ga. Nazaroff, a seven-time Ironman participant, learned of Halstead's story on Facebook. He and his wife were moved by Tripp's story and knew they wanted to do something to help with his recovery. Nazaroff decided to dedicate a "near 1,000-mile ride from New York to Georgia" to raise money.
Nazaroff elaborated on the support he received while on his trip. "From New York to Georgia, there was thousands of people lining the road and you need that little pick me up when you turn a corner. In Boone, North Carolina, you've got people cheering. It's just incredible."
Nazaroff's effort raised more than $150,000 to help pay for Tripp's continued recovery.
Jason Latty, representative from Linus Bike, a city bike designer, commends Nazaroff for his dedication to helping Tripp. "Six months ago, Tripp's family wasn't sure of his fate.
Now, he is making strides in his recovery. The funds that Dave has raised through his cycling venture will help Tripp to continue making progress. Everyone here at Linus Bike tips their hats to Dave for his charitable efforts. He is an inspiration to all."
Linus Bike is a California-based bicycle manufacturer that specializes in creating vintage style city bikes and commuter bikes. Not simply a bicycle company, Linus Bike sells a complete line of accessories for the environmentally conscious and for those who have a fondness for European style bicycles and the great tradition of European cycling.
#####