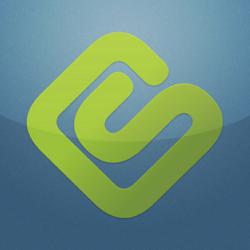 Swagbucks.com members can shop at their favorite retailers while earning up to 10% cash back from purchases.
Los Angeles, CA (PRWEB) July 01, 2013
Swagbucks.com, the web's foremost destination for earning online rewards, is honored with Rakuten LinkShare's Golden Link Award for Best New Publisher.
The Golden Link Awards have celebrated excellence among the industry's most innovative advertisers, publishers, and agencies within the affiliate industry since their inception in 2004.
Earlier this month, Rakuten LinkShare announced Swagbucks.com (owned by Prodege LLC) as a finalist in this year's Best New Publisher category, based on the launch of their personalized Shop & Earn cash back shopping product. Thereafter, Swagbucks was given the title, edging out stiff competition from other successful national brands.
Although it's just one of many ways Swagbucks.com members are awarded for their online activity, Shop & Earn has quickly become one of the site's most popular earning channels. Through Shop & Earn, Swagbucks.com members can shop at their favorite retailers while earning up to 10% cash back from purchases.
Since launching in 2008, Swagbucks.com has awarded its over 8 million registered members with over $40 million dollars in real life rewards. In addition to Shop & Earn, Swagbucks.com members can earn rewards for their everyday online activiites including playing games, watching videos, searching the web, and discovering new products and services.
"We are truly honored to have received this award and be recognized among such innovative publishers," said Prodege co-founder and COO Scott Dudelson. "The work of so many went into making Swagbucks a destination for customers. It's exciting to know that we are making an impact in such a creative, innovative industry."
Frequently adding high-impact features, Swagbucks is helping to shape the way consumers engage with brands while providing a model for next generation consumer influence programs.
About Swagbucks
Prodege, LLC, owner of Swagbucks (http://www.swagbucks.com), is the leading global Loyalty Rewards program that enables Members to make their time online more rewarding. Members earn Swag Bucks for doing what they already do online every day: Watching amazing videos, Searching the Web, Answering online surveys, Discovering new products, Playing games, and Online shopping. Members redeem their Swag Bucks for valuable Rewards – including gift cards, electronics, donations to charities, and much more. Based in Los Angeles, Calif., the completely bootstrapped company is the web's most reputable, trusted online destination to earn Rewards. In 2011 and 2012, Swagbucks.com was ranked highly in both the Inc. Magazine's 500 fastest growing company list, and LA Business Journal's list on the fastest growing companies in Los Angeles. Since its launch in 2007, Swagbucks has awarded more than $40 million in rewards to its Members.
About Rakuten LinkShare Corporation
Rakuten LinkShare Corporation provides online retailers and other businesses with expert online marketing services and solutions. Rakuten LinkShare's cost per action (CPA) affiliate network, search marketing services, lead generation campaigns and retargeting solutions can acquire new customers, increase revenue and drive overall results while achieving target return on ad spend. Rakuten LinkShare clients are Fortune 500 and other prominent companies doing business online, including J.C. Penney, 1-800-Flowers.com, American Express, Avon Products, and The Body Shop. The company was founded in 1996 and is headquartered in New York City, with offices in San Francisco, Chicago, Tampa, London, Tokyo and Sydney. For more information, please visit http://www.linkshare.com.
About Rakuten
Rakuten, Inc., is one of the world's leading Internet service companies, providing a variety of consumer- and business-focused services including e-commerce, e-reading, travel, banking, securities, credit card, e-money, portal and media, online marketing and professional sports. Selected by Forbes as 7th among the World's Most Innovative Companies of 2012, Rakuten is expanding globally and currently has operations throughout Asia, Western Europe, and the Americas. Founded in 1997, Rakuten is headquartered in Tokyo, with over 10,000 employees worldwide. For more information, visit http://global.rakuten.com/corp/.
Additional Resources:
Download our App