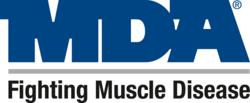 Tucson, Ariz. (PRWEB) July 02, 2013
Western Refining and its more than 224 convenience stores raised the bar in its second year of supporting the Muscular Dystrophy Association and its fight against muscle disease, raising $351,824 through the "Make A Muscle, Make A Difference®" mobile campaign.
The convenience stores — located throughout Arizona, southwest Colorado, New Mexico and southwest Texas — participated in the promotion to help individuals and families living with neuromuscular disease by providing funds for clinical care, support services and MDA summer camp.
The program started in late April and continued through May 28. In its first year last year, Western Refining raised more than $249,000.
"Once again, our customers and employees have stepped up to the challenge of helping the communities we serve. The $351,000 raised to help support those affected by muscle disease is a testament to their commitment to excellence," said Western Refining Vice President - Retail R.C. Sprouse. "I am extremely impressed by their combined fundraising efforts, and honored to have the opportunity to help children and families served by MDA."
MDA's mobile program — the selling of $1 and $5 "Make a Muscle, Make a Difference" mobiles in stores — directly helps local families affected by muscular dystrophy and related diseases. Mobile sales also help support the Association's vital worldwide research program and its national network of 200 medical clinics (10 of which are located in the Southwest), and they help send thousands of children with neuromuscular diseases to barrier-free MDA summer camp at nearly 80 camps throughout the United States.
"For two consecutive years, Western Refining has done an exceptional job in the sale of 'Make a Muscle' mobiles for MDA," said MDA Executive Vice President and Chief Business Development Officer Kevin Moran. "MDA families throughout the Southwest will benefit greatly from valuable services and important research because of the generosity of Western Refining retailers and their customers."
About Western Refining
Western Refining Inc. is an independent refining and marketing company headquartered in El Paso, Texas. Western operates refineries in El Paso and Gallup, N.M. Western's asset portfolio also includes standalone refined products terminals in Albuquerque and Bloomfield, N.M.; asphalt terminals in Albuquerque, El Paso, Phoenix and Tucson, Ariz.; retail service stations and convenience stores in Arizona, Colorado, New Mexico and Texas; and a fleet of crude oil and finished product truck transports, and wholesale petroleum products operations in Arizona, California, Colorado, Maryland, Nevada, New Mexico, Texas and Virginia. More information about the company is available at wnr.com.
About MDA
MDA is the world's leading nonprofit health agency dedicated to finding treatments and cures for muscular dystrophy, ALS and other neuromuscular diseases. It does so by funding breakthrough research, by providing lifesaving support and services, and by rallying communities to fight back — all of which is made possible by its generous supporters. For more information, visit mda.org and follow us on facebook.com/MDAnational and @MDAnews.