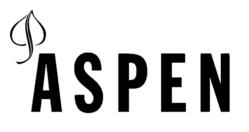 Aspen, CO (PRWEB) July 03, 2013
Aspen is a vacationer's delight in the summer. With summer weather highlighted by clear blue skies, 75-85-degree days and 40-degree nights punctuated by an afternoon shower. Visitors can enjoy all of the outdoor and cultural pursuits in a pleasant, relaxing setting.
This week is Aspen's Old-Fashioned 4th of July Celebration. Aspen celebrates Independence Day with a whimsical twist as more than 20,000 residents and visitors come together to honor the nation's birthday in true American style. Festivities include an old-town parade, community picnics, concerts, a kids bicycle rodeo, and more.
Space is still available during most of the summer and fall weeks to come. The accommodations, which are as varied as the myriad summer activities, offer something for every taste and budget – from five-star resorts to chic boutique hotels, trendy mountain-side hot spots to luxe condos, family-owned bed and breakfasts to European-style hostels. Stay Aspen Snowmass, Aspen's central reservation agency, streamlines the booking process, offering great advanced and last-minute deals on both accommodations and airfare. For information and packages, with nightly rates starting as low as $149 per night, call1.888.649.5982 or visit http://www.stayaspensnowmass.com.
Outdoor Adventure
Heading into the height of summer season, the outdoor recreation and events grow more expansive, and the surrounding nature even more beautiful. Aspen has long had a reputation as a preferred destination for outdoor enthusiasts – including high-mountain hiking through lush aspen forests; summiting one of several nearby 14,000-foot peaks; charging down adrenaline-pumping mountain biking trails; serene road rides to places like the famed Maroon Bells; kayaking or rafting through class IV and V rapids; paragliding from Aspen Mountain to the center of town; rock climbing on Independence Pass; and more. But town is just as vibrant away from the mountains and rivers that surround it.
Sunset al fresco dining at world-class restaurants and shopping that satisfies even the most discerning add to Aspen's cosmopolitan flair. Highlights below from this summer's calendar illustrate Aspen's summer vibrancy:
Cycling, Sports and Adventure
USA Pro Cycling Challenge, Aug. 19-20, 2013 – For a third year in a row, Aspen has been selected as one of the host cities for the 2013 USA Pro Cycling Challenge. Aspen will host the beginning of the race for the start and finish of Stage 1 on Aug.19 and the start of stage 2 on Aug.20. The UPCC has the highest registration level next to the Tour de France, runs from Aug. 19-25, 2013 and covers nearly 600 miles of Colorado's most demanding terrain. http://www.aspenupcc.com
Power of Four Mountain Bike Race and Run, Aug 3-4, 2013 – This intense mountain bike race's unique course will require participants to conquer pieces of Aspen, Snowmass, Buttermilk, and Aspen Highlands. A mix of terrain covering more than 10,000 feet of climbing will make the race absolutely epic. New for 2013 is a Power of Four run. This newest challenge in the series gives runners their chance to scurry across a challenging course of over 30 miles and 10,000 feet of climbing. http://www.aspensnowmass.com
41st Annual Motherlode Volleyball Classic, Aug. 29 – Sept. 2, 2013 – The Motherlode is the largest doubles volleyball tournament in the U.S. and brings more than 550 teams to compete on outdoor grass and sand courts. http://www.motherlodevolleyball.com
Food and Nature
Aspen Center for Environmental Studies (ACES) Annual Mushroom Fair, July 27, 2013 – Aspen Center for Environmental Studies (ACES) celebrates its 45th year of working to build a community of capable, knowledgeable and motivated environmental stewards. ACES offers naturalist guided tours at various locations around Aspen as well as camps and classes for kids and adults. Visit ACES flagship site, Hallam Lake, a 25 acre nature preserve in the heart of downtown Aspen. This summer, the Annual Mushroom Fair, on July 27th, features two visiting fungi and lichens experts, Vera Evenson and Dr. Scott Bates (curator and researcher respectively at the Sam Mitchel Herbarium of Fungi, Denver Botanic Gardens). Learn everything there is to know about mushrooms: a wide variety of specimens will be exhibited, identified and examined up close. Mushrooms for the exhibit will be collected locally preceding the fair during an in-depth 2-day field course with both experts. http://www.aspennature.org
Aspen Mac N Cheese Fest, Sept 3, 2013 – Celebrate the third annual Aspen Mac and Cheese Fest in all its gooey goodness. Crowds consume pounds of this favorite food before voting a local restaurant the winner of this competition. The festival is similar to a block party as it also features music and live entertainment for the whole family. http://www.aspenrecreation.com
Visual Arts
Anderson Ranch's Featured Artist Lecture Series, June 20 – Aug. 22, 2013 – With its Featured Artists Lecture Series, Anderson Ranch brings the hottest names in contemporary art to Aspen with presentations by internationally known artists including Willie Cole (6/20), Angel Otero (7/11), Hernan Bas (7/18), Bill Viola (7/19), Xaviera Simmons (8/8), Diana Thater (8/15) and Petah Coyne (8/22). The series starts on June 13 and continues weekly throughout the summer. Presentations are at 12:30 pm, and are free and open to the public. Seating is limited and reservations are required. http://www.andersonranch.org
Aspen Art Museum's artCRUSH, Aug. 2, 2013 – Prominent artists, art collectors, curators, gallery owners, celebrities, and philanthropists from around the world gather during the first week in August to celebrate ArtCrush, the Aspen Art Museum's annual summer benefit. ArtCrush has evolved into a week full of social events aimed at engaging the arts community in Aspen and around the globe. An eagerly anticipated event that quickly sells out, the benefit features a remarkable wine tasting and auction, seated dinner for 350 guests, and both a live and silent auction of major works of contemporary art. In addition to the gala and auction, the AAM presents the Aspen Award for Art to an important contemporary artist. http://www.aspenartmuseum.org
Art Aspen, Aug. 1-4, 2013 – Billed as "America's ultimate boutique fair," ArtAspen showcases more than 1,000 important, contemporary and post-war art works by 200 respected artists, presented by more than 25 prominent galleries. The fair's goal is not only to establish ArtAspen as one of the cultural highlights of the Aspen summer season, but also to make it a required stop on the calendar of globetrotting art collectors. The festival is the only contemporary art fair in America during the month of August. http://art-aspen.com/
Performing Arts
Jazz Aspen Snowmass (JAS) Café Downstairs at The Little Nell, June 26- Aug. 18, 2013 -- Presented by Jazz Aspen Snowmass, the JAS Cafe Downstairs at the Nell is a series of intimate jazz performances taking place throughout the year. JAS transforms the downstairs room at the Little Nell Hotel into a sophisticated candlelit nightclub setting, like that found in the coolest back door clubs of Paris or New York. This year's series boasts performances from Tony DeSare, Vieux Farka Toure, Nicole Henry and more. http://www.jazzaspensnowmass.org
Aspen Music Festival and School (AMFS), June 27 – Aug. 18, 2013 – AMFS presents its 64th season in 2013 with 320 public events (many of them free) including concerts, masters classes, rehearsals, lectures and discussions. The long list of artists who will grace the stage this year include Edgar Meyer, Nadja Salerno-Sonnenberg, Sarah Chang, x and many more luminaries. Cultivating the next generation of musical talent, AMFS brings more than 600 international music students to Aspen each summer. In addition to performing scheduled recitals at the Benedict Music Tent and Joan W. and Irving Harris Concert Hall, the music students hold impromptu concerts in the streets of Aspen during the summer, literally filling the hills with the sound of music. In 2013, the AMFS program explores the powerful compositions musicians have offered up over the centuries as commentary, comfort, or cries of rage in reaction to societal pressures around them. http://www.aspenmusicfestival.com
Aspen Santa Fe Ballet's Summer Dance Series (ASFB), July 6 – Aug. 19, 2013 – ASFB, MOMIX, Complexions Contemporary Ballet and Paul Taylor Dance Company take the stage in Aspen for their annual Summer Dance Series. . http://www.aspensantafeballet.com
Jazz Aspen Snowmass (JAS) Labor Day Festival, Aug. 30 – Sept. 1, 2013 – The JAS Labor Day Festival is JAS' largest event with crowds in excess of 10,000 a day. In addition to headline performances on the main stage, two side stages keep the music going throughout the day with a mix of established bands and DJs. This year, JAS will present Jason Mraz, Grace Potter and the Nocturnals, Keith Urban, and Journey. http://www.jazzaspensnowmass.org
Theatre Aspen's Summer Season, June – August, 2013 – From June 25th-Aug.18th, award-winning Theatre Aspen offers a summer repertory season featuring top Broadway talent. TA celebrates their 30th Anniversary Season with the epic, grand and uplifting, LES MISÉRABLES, packing an emotional wallop that has thrilled audiences all over the world. Next, families and fans of Charles' Schulz' "Peanuts" comic strip will love the contemporary revised version of the musical YOU'RE A GOOD MAN, CHARLIE BROWN. Finally, FULLY COMMITTED is a lightning-fast one-man tour-de-force comedy, directed by legendary TV director Jay Sandrich. http://www.theatreaspen.org/
Intellectual and Cultural Events
11th Annual Aspen Arts Festival, July 27 – 28, 2013 – Wagner Park comes to life with the bold, vibrant and whimsical art of the country's leading artists. The artistic media represented include paintings, sculptures, photography, glass, wood, jewelry, collage, and ceramics with prices ranging from $25 hand-designed earrings to $50,000 metal, life-sized sculptures. Admission is free and open to the public. http://www.artfestival.com
MountainSummit: Mountainfilm In Aspen, Aug 22-25, 2013 – Now in its fifth year, MountainSummit: Mountainfilm In Aspen is a unique collaboration between Mountainfilm In Telluride - long acknowledged as the leading film festival for adventuring and advocacy - and the Wheeler Opera House. The festival brings artists, activists, and adventurers together for four days in late August, filled with brilliant film and speaker programs featuring award-winning documentaries with their creative teams and subjects, plus talks from some of the most interesting people working on the planet today. http://www.wheeleroperahouse.com
Aspen Filmfest, Sept. 26 to Oct. 1, 2013 – A feast of film and fall color for movie lovers of all ages, Aspen Film's centerpiece event presents filmmaking at its finest with an emphasis on independent productions from around the world in a uniquely intimate scale. Screenings include new releases, acclaimed documentaries, and favorites from the festival circuit. Special programs include tributes to distinguished artists. Past honorees include Anton Yelchin, Julie Christie, Harrison Ford, Rob Reiner, Sydney Pollack, Bob Rafelson, Michael Douglas, Anjelica Huston and William H. Macy. http://www.aspenfilm.org
For media information and images, visit http://www.aspenchamber.org/media and contact Promo Communications at 970.925.8480 or
Maureen Poschman • maureen[at]promocommunications[dot]com
Damien Williamson • damien[at]promocommunications[dot]com
For visitor information, visit http://www.aspenchamber.org, or call 1.888.290.1324 or 970.925.1940.
Connect with Aspen on Facebook, Twitter (@AspenCO), YouTube and the blog.