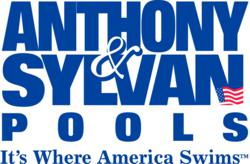 Doylestown, PA (PRWEB) July 02, 2013
Anthony & Sylvan Pools, America's premier in-ground swimming pool and spa builder, today revealed the grand prize winner of its first-ever Swimstakes: Florida resident, Gayle Watkins. As the grand prize winner, Watkins will receive a four-night trip for two to the Atlantis Resort in the Bahamas. Three runner-up prizes were also awarded during the Swimstakes, which launched in April and closed on June 3. Watkins, who resides in Port Charlotte, Fla, was randomly selected out of more than 24,000 contest entries.
"I was so excited to win a trip to the Bahamas. I have only been there for business and wasn't able to explore the island, so it's a great thrill to have the opportunity to return and stay at the Atlantis Resort – something I've always dreamed of," commented grand prize winner Gayle Watkins. "I'm so thankful to Anthony & Sylvan for this amazing prize, and for helping me check an item off my bucket list."
"We are thrilled to award Gayle with the grand prize in our first-ever sweepstakes, and excited with the results generated from the Swimstakes," commented Vice President of Anthony & Sylvan Alan Walker. "In addition to garnering more than 24,000 contest entries, our Facebook fan base increased significantly, allowing us to successfully engage with a new pool of potential customers in a fun and unique way."
Three runner-up prizes were also awarded and included a Lifeproof iPhone Case, ION IONISP0B Waverocker Wireless Speaker and Olympus TG-1iHS 12 MP Waterproof Digital Camera. The Swimstakes was open to users 21 and older residing in the continental U.S. For official Swimstakes rules, click here.
About Anthony & Sylvan Pools
Since its founding in 1946, Anthony & Sylvan Pools has built more than 370,000 pools, making it the largest pool builder in the United States. In addition to building pools, the company specializes in a number of pool-related products and services, including renovation and modernization of pools; pool chemicals, supplies, parts and equipment sold through Anthony & Sylvan retail stores located along the East Coast and the company's online store accessed via its corporate website; pool service along the East Coast; and other backyard needs via its Backyard Products division. Anthony & Sylvan operates in Connecticut, Delaware, Maryland, Nevada, Pennsylvania, New Jersey, New York, North and South Carolina, Texas, West Virginia and Virginia. For more information, please visit: http://www.anthonysylvan.com.