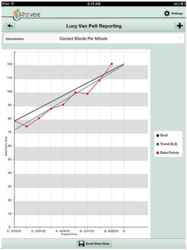 Never before have teachers, administrators and support staff been asked to do so much with student data in schools.
Indianapolis, Indiana (PRWEB) July 03, 2013
Archon Education Systems announces the release of iNtervene, a Response to Intervention (RTI) and progress monitoring iPad app for educators. A team of educators and school administrators developed the app after realizing a need to track and report students' progress toward educational and behavioral goals in the classroom. Educators can download iNterevene by visiting the Archon Education Systems' website http://www.archoneduction.com or by entering "iNtervene" into the iTunes store search bar.
The iNtervene App is an innovative platform for teachers to enter student data, and track and monitor progress at individual and group levels with the touch of a finger. Teachers can create intervention frameworks within the app, compare progress with student goals to determine if the intervention is successful and make data-driven decisions for adjusting the intervention framework. Student and group progress can be reported and shared with Professional Learning Communities (PLCs), colleagues and parents in easy-to-read graphical representations, providing concrete evidence of intervention effectiveness. iNtervene is the modern way of sharing real-time student data in a powerful, fluid and dynamic manner so that educators are no longer bound to their pencils and paper.
As a school psychologist, Jason Cochran has seen a growing need for tools that assist educators in making data-based decisions in an efficient manner. "Never before have teachers, administrators and support staff been asked to do so much with student data in schools," says Cochran, a member of the iNtervene App development team. "Despite these increasing expectations, there has not been an efficient and comprehensive way to collect, analyze and share this information with key stakeholders. This is precisely what inspired the development of iNtervene."
When Eric Bransteter, assistant principal at White River Elementary in Noblesville, Ind, and Jered Pennington, assistant principal at Promise Road Elementary in Noblesville, Ind, first came to me with the need for this app, I thought it was a solid idea," Tony Unfried, President of Archon Apps says. "But when Jason Cochran came to me soon after with the same need, I knew there must be plenty of other educators looking for a similar solution."
"We used to have paper RTI forms to share with our PLCs to discuss student progress. This wasn't efficient, so we changed this paper form into an electronic document," says Bransteter. Switching paper forms to an electronic document still didn't allow Bransteter and his colleagues to see if the RTI frameworks were helping students close the gap. They tried manually entering information into spreadsheets in order to see graphical representations of a student's progress. This was a time consuming process, and became less of a focus, which meant there was no way to track if the interventions were making a difference systematically. This is why they created iNtervene.
"We wanted to give educators something they can use to quickly and efficiently enter data on the fly, rather than recording data and entering it later," Unfried says. "When we started building this app, we focused on creating something that is easy to get ahold of, easy to understand and easy to use, which are underlying themes for every app Archon creates. iNtervene hits the mark with all three. The app is simple to use, easy to understand and extremely affordable at just $24.95 per download."
Archon Apps also developed and maintains iAspire, an app to assist those in the education field to carry out teacher evaluations. Archon Apps has created customizable forms based on the RISE Indiana Evaluation and Development System. The Indiana Teacher Effectiveness Rubric has been put into a digital form to be used on the iPad or Web Browsers.
Archon Education Systems, a mobile and web application company specializing in educational applications continually innovates and maintains the iNtervene App. The iNtervene App was created for a singular purpose: to make tools designed to improve efficiency in the daily operations of educators and to optimize the learning outcomes for all students. Driven by the belief that educators can help all students reach their full potential with the right tools, Archon Education Systems is committed to developing software applications that support these outcomes.
###