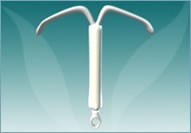 More than 1,300 women have complained about the IUD perforating their uterus.
St. Louis, Missouri (PRWEB) July 23, 2013
The Simon Law Firm, P.C. is currently investigating Mirena IUD lawsuits on behalf of women who have suffered spontaneous device migration, uterine perforations, and other alleged serious Mirena complications.
St. Louis, Missouri based The Simon Law Firm, P.C. is investigating potential claims for women nationwide that have experienced serious and debilitating or life-threatening side-effects after the implantation of the intrauterine contraception known as Mirena to prevent pregnancy or heavy menstrual bleeding.
The Mirena IUD, manufactured by Bayer AG and approved by the FDA in 2000, is a hormonal IUD, meaning it releases roughly 20 mcg per day of levonorgestrel (the hormone progestogen) while it is in place. About two million women in the United States currently use a Mirena IUD.
According to a news report by ABC NewsChannel5 in Cleveland, Ohio on June 13, 2013, the U.S. Food and Drug Administration has logged more than 70,000 complaints about the Mirena hormonal intrauterine device since the product first went to market in 2000. Almost 5,000 have reported device migration, where the IUD becomes displaced from its implantation site and moves to other parts of the uterus or beyond. This can lead to the IUD becoming embedded in a woman's uterine wall. More than 1,300 women have complained about the IUD perforating their uterus.
Bayer is currently facing 50 Federal Mirena lawsuits that are consolidated by way of Multidistrict Litigation (Mirena MDL In Re: Mirena IUD Products Liability Litigation, Multidistrict Litigation No. 2434, United States District Court, Southern District of New York). U.S. Judge Cathy Seibel will oversee the process. These suits allege that Bayer concealed information about the dangers of Mirena and that the device has defects in design and/or manufacture. The Simon Law Firm, PC expects that there will be several thousand cases filed on behalf of women who experienced complications from the Mirena IUD and believes the Multidistrict Litigation will expedite the judicial process.
Simon Law Firm, P.C. is currently reviewing and evaluating Mirena lawsuits on behalf of women across the United States who may have suffered severe, potentially-irreversible injuries from the Mirena IUD. These complications could have been prevented if Bayer had properly researched Mirena and warned the public about the potential health risks associated with the device. Contacting an experienced Mirena attorney can help you to determine if you have a claim against Bayer Pharmaceuticals, the manufacturers of Mirena.
Simon Law Firm, P.C. is a St. Louis-based law firm extensive history of record breaking results. The firm specializes in cases in which injury victims are suffering as a result of the carelessness and negligence of companies and individuals. Led by seasoned trial attorneys John G. Simon, Amy Collignon Gunn and Todd S. Hageman, the firm continues to help those injured by defective medical devices, unsafe medications, and other select injury cases.
The Simon Law Firm, PC
800 Market Street, Suite 1700
St. Louis, Missouri 63101
Toll-Free: (877) 767-3108
Telephone: (314) 241-2929
Facsimile: (314) 241-2029