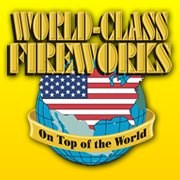 At Jake's Fireworks we take fireworks safety very seriously
Springdale, AR (PRWEB) July 02, 2013
Last year fireworks were banned in Arkansas due to drought conditions. Given the rainy spring-season, the state has lifted the ban and fireworks are now for sale throughout the state. Jake's Fireworks is reminding the public that fireworks safety is important to practice before celebrating our nation's Independence Day.
"At Jake's Fireworks we take fireworks safety very seriously. We want to make sure folks know what precautionary measures to take and how to properly handle their fireworks so everyone has a great and safe July 4th", Jake Marietta, owner Jake's Fireworks.
Safety and fire prevention tips:
-Be Patient. By lighting numerous fireworks at once increases the likelihood of confusion if a problem, injury or fire occurs.
-Use a long-tipped lighter. This provides extra safety in case a firework should go-off prematurely; longer lighters may also prevent burned fingers, a common problem with typical cigarette lighters.
-Keep the audience in one area. By keeping everyone situated in one designated viewing area, allows the host to keep the audience safe from nearby fireworks and the possibility of fire.
-A bucket of water, a garden hose and bucket of sand or traditional fire extinguisher should be nearby in case of fire. Extinguish spent fireworks in bucket filled with water.
-Clean up afterwards. Unexploded fireworks, even small ones, can cause fire or serious injury if found by children or animals.
-Set off the fireworks on hard level surface clear from any brush or debris.
For more safety tips and information please visit: Consumer Product Safety Commission Fireworks Information page.
Jake's Fireworks is a family owned business and family takes Top Priority. With this in mind, Jake's is a proud partner with the Folds of Honor Foundation providing financial aid for children of fallen military men and women to complete their educations. Jake's Fireworks has created a "Folds of Honor Firework" to be sold over the Fourth of July holiday in all locations. For each Folds of Honor firework sold ($30 retail), $10 will be donated to Folds of Honor. Jake's Fireworks goal is to raise $250,000 for Folds of Honor.
About Jake's Fireworks:
Jake's Fireworks recently opened its new world headquarters in Pittsburg, Kansas, where Grandma Helen Marietta started the company 75 years ago with a fireworks stand on the side of her country store. The new 500,000 square foot, state-of-the-art facility allows Jake's to carry more inventories and have a central distribution point to serve its many outlets across the Midwest. One of Jake's proprietary fireworks is Excalibur, the #1 selling artillery shell firework.
Website: http://www.jakesfireworks.com
About Consumer Product Safety Commission (CPSC):
CPSC is charged with protecting the public from unreasonable risks of injury or death associated with the use of the thousands of consumer products under the agency's jurisdiction. Deaths, injuries, and property damage from consumer product incidents cost the nation more than $900 billion annually. CPSC is committed to protecting consumers and families from products that pose a fire, electrical, chemical, or mechanical hazard. CPSC's work to ensure the safety of consumer products - such as toys, cribs, power tools, cigarette lighters, and household chemicals - contributed to a decline in the rate of deaths and injuries associated with consumer products over the past 30 years.
Website: http://www.cpsc.org