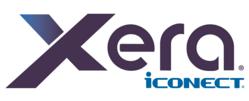 Reston, VA (PRWEB) July 08, 2013
Join iCONECT Development LLC, technology leaders who reach beyond the status quo with an intuitive and flexible document review platform that works the way you think, for "From Analytics to Answers: XERA Paves the Way with Simplified and Customizable Workflows" on Wednesday, July 10th at 1pm EDT. Hosted by Gavin W. Manes, PhD, CEO of Avansic E-Discovery and Digital Forensics, and iCONECT's President, Ian Campbell , this webinar will examine how to utilize XERA for various forms of review – from a basic linear review through complex multi-level analytic workflow.
Reserve My Free Webinar Seat Now
Learn How To:

Adapt your review platform to your workflow
Combine end goal and staff resources for maximum productivity and cost savings
Utilize analytics in precisely the right place to optimize performance of review staff
Create a logical guide to help reviewers navigate a complex document population
XERA, an intuitive, multi-browser, hosted eDiscovery review platform, provides legal professionals with unprecedented control and cost savings over the entire eDiscovery review process. XERA's knowledge-guiding technology creates the power of full integration through its embedded analytics tools. Operating on a SQL® or Oracle® database, XERA empowers legal teams to maximize productivity through its easy to navigate interface, enhanced social collaboration and remote accessibility features.
To learn more about iCONECT, visit http://www.iconect.com and follow us on Twitter or LinkedIn. For additional XERA product information and interactive videos, please visit http://www.iconect.com/xera. Click here to schedule an XERA demo.
ABOUT iCONECT DEVELOPMENT, LLC
iCONECT Development, LLC is a global market leader in developing innovative legal review software, services and programs that empower people to complete complex legal review projects more cost-effectively. As early innovators of eDiscovery review software since 1999, and with the recent release of its revolutionary web-based XERA eDiscovery Review Platform, iCONECT continues to raise the bar for advancements in developing intelligent, easy-to-use tools that help hosting providers, law firms, corporations and government agencies worldwide optimize workflows and manage big data more efficiently.
iCONECT's worldwide corporate headquarters are based in Reston, Virginia (Washington, D.C.), with satellite offices in Los Angeles, California, and London, Canada.
iCONECT and the iCONECT logo are trademarks or registered trademarks of iCONECT Development, LLC or its affiliates in the U.S. and other countries. Other names may be trademarks of their respective owners.
ABOUT AVANSIC E-DISCOVERY AND DIGITAL FORENSICS
Avansic is a leading provider of e-discovery and digital forensics services to attorneys, litigation support teams, and business communities across the nation. We take a scientific approach to providing e-discovery, digital forensics, data preservation, online review, and expert consulting services.
Avansic has its roots in academia; we were founded in 2004 by computer science professor Dr. Gavin W. Manes. Since then, we have created a reputation as a trustworthy, reliable and responsive specialist in e-discovery and forensics fields.