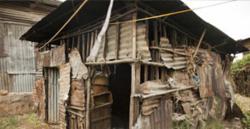 (PRWEB) July 02, 2013
Habitat for Humanity is a nonprofit organization with a mission to provided affordable and safe living for families. Their organization builds and repairs houses all over the world. Recently, they were found in Oklahoma attempting to restore its neighborhoods devastated by tornadoes. Habitat for Humanity is only made possible with the support of volunteers and donation. Maxim Lighting and ET2 Contemporary Lighting have created their company on the basis of providing beautiful lighting designs at reasonable prices. It seems like the perfect match to partner with Build.com in an effort to provide affordable housing for individuals who are in need.
For the month of July, Maxim Lighting and ET2 Contemporary are teaming up with Build.com. Buy any fixture of these brands through Build.com and we will donate $5 to Habitat for Humanity as well as grant a 10% discount on your entire order.
For more information please visit http://www.build.com/maxim-lighting/c109326#group-content-c996.