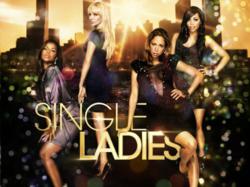 Los Angeles, CA (PRWEB) July 09, 2013
On behalf of its tenants and partners, Los Angeles-based Hollywood Production Center is pleased to announce an exciting new slate of productions for the summer and fall of 2013. As Southern California's leading provider of on-demand production facilities and services, Hollywood PC continues to attract some of the most prominent players in the American film, TV and music production industries.
This summer, longtime Hollywood PC tenant Danny Collins Production is using the company's facilities to produce a groundbreaking new film known as "Imagine." Billed as the directorial debut for up-and-coming writer-director Dan Fogelman, "Imagine" is slated to star Al Pacino, Josh Peck and Jennifer Garner as central characters in a whimsical tale about a rock star who revives his career after discovering a long-lost letter from John Lennon and Yoko Ono. With a distinguished production team and a seasoned cast, the film is already being discussed as a potential awards contender. Thanks to Hollywood PC's state-of-the-art production support and flexible tenant contracts, "Imagine" will film on an uninterrupted schedule through the summer of 2013.
Meanwhile, popular tenant VFU Series has mounted an extended casting campaign in partnership with Hollywood PC. After two commercially and critically successful seasons, Hollywood PC is proud to support another round of pre-production for the hit VH1 series "Single Ladies." With rising stars like LisaRaye McCoy, Charity Shea and D.B. Woodside already signed to a new season, the "Single Ladies" casting call is sure to attract a who's-who of television talent. True to its flexible lease arrangements and industry-leading value-added services, Hollywood Production Center has already made an open-ended commitment for the latest VFU Series campaign.
Innovative Hollywood PC newcomer Normal TV has also taken advantage of the production facility's state-of-the-art accommodations to complete filming for its first full-length feature film. Entitled "She's Allergic to Cats" and starring the talented Sonja Kinski in the title role, the film is a provocative and often hilarious commentary on modern life. As a self-described "production company unlike any other," Normal TV's cultural and aesthetic mission echoes Hollywood PC's commitment to provide exceptional value and visibility for innovative artists. As Normal TV continues to expand its offerings and develop its audience, Hollywood Production Center looks forward to serving as one of its principal platforms.
About Hollywood Production Center
For over a decade, Hollywood Production Center has operated state-of-the-art, on-demand production centers for the biggest names in the film and television industries. With four conveniently located facilities in the heart of Southern California, the company offers flexible short-term and long-term leases that enable its demanding clients to complete complex projects on tight timetables.
From creative development and casting to post-production and editing, Hollywood PC is committed to accommodating every aspect of the production process. Its luxurious facilities feature high-tech voice, data and Internet connections as well as executive suites and meeting areas for on-the-go production outfits. For more information, visit hollywoodpc.com or call 855-737-7534.