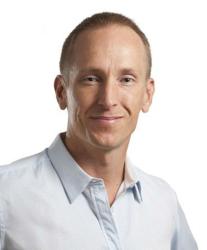 Earning the right to enter someone's private inbox is a great achievement
(PRWEB) July 04, 2013
In his tip sheet The Science of Email Marketing: 10 Characteristics of Successful Business Emails Gollan covers topics such as making an offer via email, sending out electronic calls to action and setting up an automated e-mail marketing account.
"Business email programmes have been around since the beginning of the Internet. In fact, the concept of direct mail didn't begin with email. Long before we were able to send electronic mail there were physical mail pieces, said the popular Australian business coach.
"Earning the right to enter someone's private inbox is a great achievement. Take advantage of that by creating emails like the examples in my tip sheet and you'll have a big win for your business."
Here he goes on to give a brief summary of the main points:

With any business email programme there are subscribers who are just barely interested in the company's services. To reach them offer a special promotion or a trial offer. This could be a reduction in the cost of the company's service or a discount on goods, even a small sample of the product the company provides.
The reality of the online world is that there is very little face-to-face contact. Add a photo to the signature in marketing emails. Add the business logo. Perhaps take photos of something different for each email. These are easy ways to add more interest to email messages and earn attention in the inbox.
Have one clear call to action
When given many choices people struggle with making a decision. Businesses should always limit the number of options they provide. Have one main goal for the email – perhaps a new service. Write a headline and a sentence to entice interest and then have a call to action.
Use emails to provide information customers crave.
There has to be a reason for people to want to subscribe to a business email programme. This could include a grocer sending out food coupons, a letting agency giving a checklist for lagging people in the winter etc.
Automation is something small businesses need to practice. There is just too much else on the priority list. News updates for a business website via a feed can be added to email to give subscribers the latest headlines. Businesses with an eCommerce website could consider adding the three most recent items added to the shop.
Use long form email to make announcements and filter subscribers.
Letters and long form emails work to filter out those that are really interested in the company's service and those that are just browsing. It's a way for company to filter their list in order to optimize it.

Use emotion to get a response.
How do customers feel when purchasing or using the company's products/services? A plumber, for instance, provides peace of mind and lifts a weight off the homeowner's shoulders.
Use design to give a good first impression.
One of the biggest reasons customers pay attention to an email is its design, says the Australian business coach. Companies who start out with a basic email such as a monthly newsletter for subscribers should consider paying a designer to create a template.
Create urgency throughout the year.
Deadlines spur action. Use the company email provider to setup a welcome series. On signing an individual will receive a welcome message with a guide to the company's service or a special introductory offer. The next email should contain a discount – but only if signed up to within five days. A final reminder should be sent on the last day.
Stand out from the competition
In business it's important to stand out from the competition. Think about, for example, offering an apprenticeship for a local kid, set up a sweepstake for customers etc.
For more simple, clever and highly effective business coaching tips visit Gollan's website here.