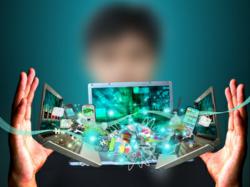 The Golden Shield also has 30,000 staff manually holding it up, [it] this means only the newest proxies have a chance of breaking out of China's censorship."
Dallas, Texas (PRWEB) July 03, 2013
idcloak says the IP addresses in its newly released Fresh Proxies list will successfully bypass the Great Wall of China and give Chinese netizens unfettered access to the net.
According to idcloak's lead researcher, Robin Welles, IP proxies are effective because they connect the browser directly to the remote server, doing away with the complications of a mediating website. One complication of site-based proxies is that they usually contain the word 'proxy' or 'unblock' in their web page or URL and that betrays their function to filters. The result: censors see them and shut them out.
"It's not easy to get around the Great Firewall;" says Welles, "as it employs several filter mechanisms simultaneously to prevent circumvention. The Golden Shield also has 30,000 staff manually holding it up, so you have the human element to contend with as well. All this means only the newest proxies have a chance of breaking out of China's censorship."
A proxy works by allowing a user to connect to a foreign-based server and only then requesting banned web content, from a YouTube or Facebook IP address, for example. Assuming the user has chosen an HTTPS (encrypted) proxy, the requested data is then returned to their device discretely and under the censorship radar.
The location of the proxy server is also extremely important, Welles explains, "Of course, censorship circumvention only works if the user connects to a proxy based outside the censorship zone. But they shouldn't send their requests too far. Connecting to a server on the other side of the world makes browsing slow to unacceptable levels. The idcloak list offer a wide variety of IP geolocation options to help users find this balance."
idcloak maintains the list continuously to make sure all displayed proxies are operational. "The database is live, which means it is continuously subject to checks, with new proxies being added and old ones taken away daily. This ensures the presented list is always a current snapshot of all major working proxies in the world."
For further information about idcloak's work in censorship circumvention, web privacy and security, visit http://www.idcloak.com.