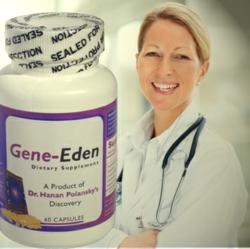 Gardasil has not been proven to prevent cancer, despite the massive marketing message pushed by Merck Pharmaceuticals, the United States Department of Health, the FDA, and the CDC.The evidence just isn't there. – Mike Evans, polyDNA
Rochester, NY (PRWEB) July 02, 2013
Gardasil prevents cancer. Or does it? The media continues to publish articles saying that Gardasil prevents all types of cancer caused by the Human Papillomavirus (HPV). These cancers include cervical cancer, anal cancer, head and neck cancers, and more. polyDNA believes that the facts are different.
In recent years, "32 percent of girls aged 13 to 17 received all three doses of the HPV vaccine Gardasil or Cervarix in 2010" (1). The study showed that instead of seeing a decrease in HPV caused cancer, as expected, there was a surprising increase in HPV caused head, neck and anal cancers. If Gardasil prevents cancer, why are these numbers increasing?
"Gardasil has not been proven to prevent cancer, despite the massive marketing message pushed by Merck Pharmaceuticals, the United States Department of Health, the FDA, the CDC and State health departments. The evidence just isn't there." – Mike Evans, polyDNA
In fact, the authors of a study published in Current Pharmaceutical Design in 2012 noted that, "We carried out a systematic review of HPV vaccine pre- and post-licensure trials to assess the evidence of their effectiveness and safety. We find that HPV vaccine clinical trials design, and data interpretation of both efficacy and safety outcomes, were largely inadequate.
Additionally, we note evidence of selective reporting of results from clinical trials (i.e., exclusion of vaccine efficacy figures related to study subgroups in which efficacy might be lower or even negative from peer-reviewed publications).
Given this, the widespread optimism regarding HPV vaccines long-term benefits appears to rest on a number of unproven assumptions and significant misinterpretation of available data.
For example, the claim that HPV vaccination will result in approximately 70% reduction of cervical cancers is made despite the fact that the clinical trials data have not demonstrated to date that the vaccines have actually prevented a single case of cervical cancer, nor that the current overly optimistic surrogate marker-based extrapolations are justified.
We thus conclude that further reduction of cervical cancers might be best achieved by optimizing cervical screening and targeting other factors of the disease rather than by the reliance on vaccines with questionable efficacy and safety profiles." (1)
"It appears that the number of HPV caused cancers continues to increase despite Gardasil vaccination. In my mind, this data raises a lot of questions regarding the validity of the studies published on the HPV vaccine." - Mike Evans, polyDNA
polyDNA suggests that healthcare professionals in the United States approach studies on Gardasil with a critical mind. Stop relying on the reports of the CDC and FDA as a sole source of information on Gardasil.
In addition, the public has the right to evaluate all information, including the risks of Gardasil (and all pharmaceutical products). polyDNA calls on the U.S. government to make all HPV vaccine information easily accessible.
In the meantime, the public should consider the use of a natural HPV remedy called Gene-Eden-VIR that is safe and effective according to a post marketing clinical study. (3)
To learn more about Gene-Eden-VIR and HPV, visit http://gene-eden-kill-virus.com/HPV-Remedy.php.
References:
(1) http://www.ncbi.nlm.nih.gov/pubmed/23016780
(2) http://jnci.oxfordjournals.org/content/early/2013/01/03/jnci.djs491.full
(3) http://www.cbcd.net/Gene-Eden-VIR-Clinical-Study.php
polyDNA is a biotechnology company that develops dietary supplements using the unique scientific method developed by Dr. Hanan Polansky, which is based on Computer Intuition.
In addition to his unique scientific method, Dr. Polansky published the highly acclaimed scientific discovery, called Microcompetition with Foreign DNA. The discovery explains how foreign DNA fragments, and specifically, DNA of latent viruses, cause most major diseases.
polyDNA developed Gene-Eden-VIR, an antiviral natural remedy that helps the immune system kill latent viruses.