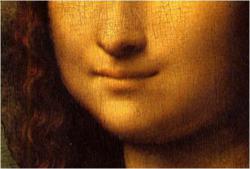 New York City, NY (PRWEB) July 03, 2013
Mediaplanet Publishing announces this week the fifth edition of its Oral Health report in USA Today. The 12-page cross-platform campaign will be launched on Friday, September 13 in the USA Today Weekend Edition and online to educate 1.3 million Americans on why oral health is so important, and why mouth health should be taken seriously. It will be published in New York, Los Angeles, Philadelphia, and Chicago.
With eight out of every ten Americans with some form of gum disease, Mediaplanet is collaborating with the Institute for Oral Health, National Children's Oral Health Foundation: America's ToothFairy, Oral Health America, and the American Dental Association: to educate millions on the importance, symptoms, and treatment options for oral and dental hygiene; and provide those suffering, with a message of inspiration and hope.
In addition to the print version in USA Today, the campaign will have a strong online presence, including the unconditional support of Mommy Bloggers, and Social Media outlets of our bighearted associations. Some topics will include 10 Myths About Oral Health; Good Oral Health Means Good Body; and The Best Toothpastes to Use.