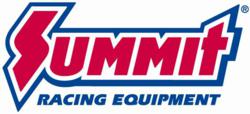 Tallmadge, OH (PRWEB) July 03, 2013
U-Scan from Actron turns an Android or Apple smartphone into a vehicle diagnostics tool. It can diagnose trouble codes, monitor emissions, check sensors, and even clear check engine lights. Simply download the U-Scan app, plug the U-Scan into your vehicle's diagnostic port, then plug the phone into the U-Scan.
U-SCAN APP FEATURES

QuickCheck will read codes and definitions, erase codes and turn-off check engine light, and monitor emissions
AutoLink will automatically identify most 2000 and newer model year vehicles
TrueLink will link to all 1996 and newer vehicles
Vehicle Activity Log provides history of vehicle tests and procedures
MyGarage: allows you to manage multiple vehicles
You can also upgrade the U-Scan with the following features (at extra cost):

CodeConnect: assists you with millions of top reported and ASE-verified fixes so you can better diagnose and fix your vehicle. They are prioritized by the most likely fix specific to vehicle make, model and year
ABS Data: provides access to brake codes and definitions related to the ABS warning light for most 1996 and newer GM, Ford, Chrysler, Honda, Toyota, Nissan, and Hyundai vehicles
Live Data: lets you read and graph live data sensors, rpm, coolant temperature, and more for faster diagnosis
PART NUMBER: ANM-CP9599
Summit Racing Equipment carries a large selection of Actron products including scanning tools, timing lights, compression and other test kits, and multimeters.
Product Link: http://www.summitracing.com/search/brand/actron
Summit Racing Equipment
http://www.SummitRacing.com
1-800-230-3030