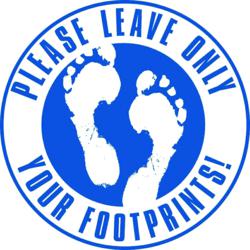 "Ecotourism is a growing segment of the global tourism industry and the Footprints in the Sand Eco Trail will allow visitors to experience Pensacola Beach wildlife firsthand."
Pensacola Beach, FL (PRWEB) July 02, 2013
The Santa Rosa Island Authority (SRIA) is nearing completion of the Footprints in the Sand Eco Trail. Supported by a Promotional Tourism Grant awarded to the SRIA by BP, the Eco Trail's purpose is to enhance the existing SRIA marketing efforts and establish Pensacola Beach as a premier ecotourism destination, in addition to making learning about local plant and animal life easier and more fun than ever.
The Eco Trail will utilize informative, educational signs posted at 29 key locations across the beach, each exploring a different ecological topic. Visitors learn the secrets of Pensacola Beach's white sand, discover the dangerous journeys of sea turtles, identify mysterious seashells and so much more. Many Eco Trail signs feature Quick Response (QR) codes that can be scanned with a mobile device to access more information online.
Visitors will be encouraged to share their Pensacola Beach Eco Trail experience via social media by checking in on Facebook, tweeting about it on Twitter, posting videos on YouTube and sharing pictures on Pinterest.
A virtual passport program for the Eco Trail is under development utilizing Foursquare, a free location-based social media application that allows users to check in at designated locations and earn points towards prizes that can be picked up at the Pensacola Beach Visitors Information Center.
"Pensacola Beach is a flourishing, wild habitat filled with hundreds of species of animals and plants," states Buck Lee, SRIA Executive Director. "Ecotourism is a growing segment of the global tourism industry and the Footprints in the Sand Eco Trail allows visitors to experience Pensacola Beach wildlife firsthand."
The Footprints in the Sand Eco Trail is expected to be complete mid Summer 2013.
For more information visit http://www.visitpensacolabeach.com.