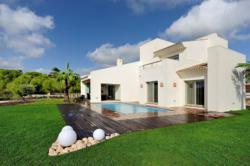 opportunity for a bold move to help resolve the property crisis in Spain
London (PRWEB UK) 3 July 2013
Spain's attempt at a "golden visa" programme for international property buyers has so far failed to capture a huge market of entrepreneurs and investors from overseas. That is the conclusion drawn from feedback of potential investors initially attracted by the lower starting level of €160,000 which has now been increased to €500,000.
La Vida Spain specialises in sales of Spanish property for international buyers and runs the blog Spain Visas. "We have been monitoring feedback from potential investors" says Paul Williams Managing Director of La Vida Spain "The comments are there for anybody to read. I hope the Spanish government are taking note from their potential customers and not just gazing internally."
La Vida Spain has received over 800 enquiries from international investors so far and many of these were interested at the initial €160,000 investment level in Spanish property that the government announced would qualify for a Spanish residency visa. Enquiries remain high from higher end investors in particular from the Middle East, India, Russia and China but targeted at certain locations such as Barcelona and the Costa del Sol.
A review of feedback on the blog spainvisas.com reveals many of the comments from potential investors relate to the new higher limit. KKL of China writes "though it is affordable for many Asian/Russian/Latin, EUR500,000 is way too much for an EU citizenship and we would rather to spend it on cheap US properties". Claudia from Russia reveals "My parents were planning to move and buy a property at the range of 250,000, unfortunately 500,000 is too expensive for us."
In 2012 La Vida became the largest international seller for Spain's most prominent banking group for real estate sales and is working closely with several Spanish banks in targeting their repossessed property portfolio at international buyers. Property repossessed by banks in Spain has dominated the market for international sales in recent years as the banks have cut prices in some areas to under one third the price level of 2007. La Vida Spain continues to experience high demand for bank property with over 80 international sales in the previous quarter. However the stock of bank repossessions in Spain priced above €500,000 that will qualify for the visa investment programme is limited and a recent review of properties for sale by Spanish banks revealed less than 0.5% of inventory was at the €500,000 level or above.
"This is a big opportunity for the government to make a bold move towards solving the property crisis in Spain at the lower price levels" says Paul Williams, "unfortunately the new level at three times the average property price in Spain fails to make any impact on the bulk of the problem but could lead to a distortion in the market for luxury properties."
The new investment level will benefit the high end resale market in locations where international investors from the Far East, Middle East and Russia have easy flight access. However the shortage of inventory at the level of 500,000 Euros and above and the likely demand from investors may lead to too many buyers chasing too few properties.
La Vida Spain is actively seeking estate agency partners in Barcelona, Madrid, Costa del Sol, northern Costa Blanca and the Balearics. "We have high demand from wealthier investors. Many of these markets at the higher end prices have not experienced the level of price reduction we have seen elsewhere in Spain" says Paul Williams "The infrastructure for international schools, universities and travel access throughout Europe along with more stable rental yields in the major cities is what is attracting our clients."