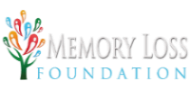 Toronto, ON (PRWEB) July 03, 2013
This is an invite-only exclusive event where significant donors, politicians, board members and the advisory board will attend. There will be phenomenal speakers with food and drinks. There will be local newspapers covering the event along with photographers and videographers.
The Memory Loss Foundation is a charity to help underprivileged elderly who suffer from dementia and Alzheimer's today.
There will be a special opportunity to attend and cover the event.
For those interested in joining the event, please contact the Memory Loss Foundation.