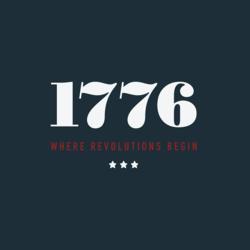 The startup model of innovation has become truly global as are the problems we face in areas like educating our people and managing our health.
Washington, DC (PRWEB) July 02, 2013
Today, 1776, an incubator platform located a few blocks from the White House, announced a major slate of global initiatives. Heading the list are a global federation of the world's top incubators and the Challenge Cup, a startup competition spanning 16 cities around the world and culminating in DC to find the world's most promising startup tackling education, healthcare, energy and city challenges.
"The startup model of innovation has become truly global as are the problems we face in areas like educating our people and managing our health," said Evan Burfield, cofounder of 1776. "Through the Challenge Cup, 1776 can play a unique role in helping startups around the world to reinvent our lives as citizens by providing access to the networks and resources they need to succeed."
Supported by a $180,000 grant from the District of Columbia and in partnership with Tech Cocktail and iStrategyLabs, the Challenge Cup will feature competitions in 16 cities across the world, eight in the United States and eight internationally, in which startups will compete in the categories of health, education, energy, and city challenges. The competition will culminate in a week-long festival produced in partnership with Tech Cocktail in May 2014 in Washington, DC that will bring together 64 winning startups from around the world – along with corporate partners, investors, policymakers, and media – to crown the winner of the Challenge Cup. 1776 is partnering with embassies and trade groups internationally and a global network of incubators to help organize and promote the events in their countries. Visit http://www.1776dc.com/challengecup for details.
"The Challenge Cup provides an unprecedented opportunity for entrepreneurs and investors all around the world to see how innovative our nation's capital has become," said Mayor Vincent C. Gray. "We're also thrilled that the 1776 team will be reserving hundreds of festival passes for our city's youth, ensuring that the entire community is able to participate."
"After covering and celebrating thousands of startups for the last seven years I've found that some of my favorites have really shot for the moon," said Frank Gruber, CEO of Tech Cocktail, a media and events company for startups, entrepreneurs, and technology enthusiasts, "I'm excited to join 1776, touring not just the country, but the globe, to find the best of the world's potential."
In addition to the Challenge Cup, 1776 also announced its Startup Federation initiative, creating a global network of the world's top incubators. Through this program, 1776 will allow members of select partner incubator programs to work at 1776 while visiting Washington, DC. 1776 will also work together with partner incubators to explore best practices, exchange members and mentors, and host joint programming.
Finally, 1776 also opened its Global Membership Program, a virtual membership category to accommodate startups from around in the world who want to access the community, content and unique connections of 1776. Virtual members will be able to access 1776 programming through interactive streaming of round tables and workshops, receive coaching from mentors and establish relationships with other 1776 members via video collaboration, and access the 1776 Campus when visiting or setting up offices in the United States. Interested startups should apply at http://www.1776dc.com.
"The startup economy is already global – we're all reading the same books and blogs, following the same social influencers, and implementing similar programming in our local ecosystems," said Donna Harris, cofounder of 1776. "In cities around the world, incubators like 1776 have become the hub for the startup community, and we believe there is incredible power in connecting them all into a global federation aimed at cooperatively helping startups all over the world maximize their potential."
"The Department of State has made the development of Entrepreneurial Ecosystems globally a priority under our Economic Statecraft agenda," said Lorraine Hariton, Special Representative for Commercial and Business Affairs, U.S. State Department. "Entrepreneurship is a key driver of job creation both in the US and around the world. Programs that foster partnership in this arena support job creation both in the US and with our international collaborators."
About 1776
1776 is a major initiative focused on helping entrepreneurs seeking to reinvent our lives as citizens. Located just blocks from the White House, 1776 convenes and accelerates startups from around the world by connecting them to the political, intellectual, social and financial capital that make Washington, DC unique. Visit http://www.1776dc.com or @1776dc for more information.
About Tech Cocktail
Tech Cocktail is a Las Vegas and DC based media and events company with the mission of helping entrepreneurs navigate and enjoy the startup journey by providing resources, connections, and community. They've produced thousands of articles and videos covering startups from across the globe and have seen over 20,000 people come to their events in the last year alone. Recently funded by Tony Hsieh's Downtown Project, Tech Cocktail has been a bootstrapped, passion-driven company since 2006. Learn more at: http://tech.co.
About iStrategyLabs
iStrategyLabs is a digital agency that invents ways to engage communities online and off. They are a passionate group of strategists, designers, developers and producers capable of building everything from apps, to animations, to massive festivals and social strategies that transform organizations. Visit http://istrategylabs.com/ for details.