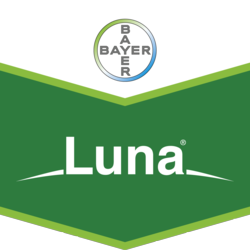 "We are very excited to receive Japanese MRLs for Luna fungicide," said Charlie Bergmann, for Bayer CropScience. "This is great news for growers who want to incorporate Luna treatments into their management programs on crops being exported to Japan."
RESEARCH TRIANGLE PARK, N.C. (PRWEB) July 02, 2013
Bayer CropScience announced today Maximum Residue Limits (MRLs) for Luna® fungicide have been established in Japan, effective immediately. The recent decision by Japan's Ministry of Health Labor and Welfare establishes MRLs for fluopyram, the active ingredient in Luna.
"We are very excited to receive Japanese MRLs for Luna fungicide," said Charlie Bergmann, product manager for Bayer CropScience. "This is great news for growers who want to incorporate Luna treatments into their management programs on crops being exported to Japan."
Luna fungicide received registration from the U.S. Environmental Protection Agency in 2012 and has since become recognized as a valuable tool for growers in multiple horticultural crops. Luna provides growers with a new level of systemic disease control, as well as additional benefits in several crops, including reduction of year-over-year disease pressure in orchards, fruit quality improvements and crop storability enhancements. Luna also boasts a new chemistry that combats disease resistance issues that many growers are facing. With the new MRLs in place, growers have additional flexibility when utilizing Luna to help them overcome tough disease issues and deliver the highest quality crop possible.
For additional information on Luna fungicide, please visit http://www.LunaFungicides.com, follow Bayer on Twitter @bayer4cropsus or contact your local sales representative for product information. To learn more about Bayer CropScience, visit bayercropscience.us.
###
About Bayer CropScience
Bayer is a global enterprise with core competencies in the fields of health care, agriculture and high-tech materials. This year the company is celebrating 150 years of Bayer – consistent with its mission "Bayer: Science For A Better Life". Bayer CropScience, the subgroup of Bayer AG responsible for the agricultural business, has annual sales of EUR 8,383 million (2012) and is one of the world's leading innovative crop science companies in the areas of seeds, crop protection and non-agricultural pest control. The company offers an outstanding range of products including high value seeds, innovative crop protection solutions based on chemical and biological modes of action as well as an extensive service backup for modern, sustainable agriculture. In the area of non-agricultural applications, Bayer CropScience has a broad portfolio of products and services to control pests from home and garden to forestry applications. The company has a global workforce of 20,800 and is represented in more than 120 countries. This and further news is available at: press.bayercropscience.com.
Contact:
Bayer CropScience Media Hotline, 1-877-879-6162, or
Becca Hogan
External Communications Manager
Bayer CropScience
Tel: (919) 549-2998
Email: becca(dot)hogan(at)bayer(dot)com
Twitter: @Bayer4CropsUS
Ayanna Luke
Porter Novelli
Tel: (404) 995-4536
Email: ayanna(dot)luke(at)porternovelli(dot)com
USA-BCS-2013-0169
Find more information at bayercropscience.us.
Forward-Looking Statements
This release may contain forward-looking statements based on current assumptions and forecasts made by Bayer Group or subgroup management. Various known and unknown risks, uncertainties and other factors could lead to material differences between the actual future results, financial situation, development or performance of the company and the estimates given here. These factors include those discussed in Bayer's public reports which are available on the Bayer website at bayer.com. The company assumes no liability whatsoever to update these forward-looking statements or to conform them to future events or developments.