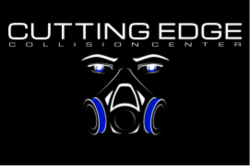 Retreads are cheaper initially, but can be very costly in the end.
Tucson, AZ (PRWEB) July 05, 2013
Tucson auto body shop, Cutting Edge Collision Center, has issued a reminder to their big rig operator customers, as well as their RV owning customers, of the dangers of increased highway temperatures on their truck and RV tires.
Cutting Edge has repaired many big rigs that have suffered damage as a result of tire blowout. This damage can be extensive, as the rubber and steel belting from the tires separate and cause spinning and flying shrapnel damage to the truck or RV, and in some cases, the vehicles around them.
Gary Hagen of Cutting Edge Refinishing said, "Just as a courtesy, we are reminding all of our big rig customers and RV owners to check the pressure and condition of their tires before hitting the road. Another common reason these tires are blowing out is because they are not high quality, they are just retreads. Retreads are cheaper initially, but can be very costly in the end."
Some of the reasons big truck tires give out are:

High Temperatures on the Road
Exceedingly Heavy Cargo Load
Failure to Maintain Proper Tire Inflation
Excessive Miles on the Same Set of Tires
Excessive Use of the Brake Pads
If proper safety measures are taken, most tire blowout damage can be avoided. A safety check of the air pressure and alignment of the tires should be done on a regular basis. If a trucker suspects there is something wrong with a tire, an inspection should be performed right away, and repairs made if necessary. The use of improper tires can also lead to tire failure. It is dangerous to travel on tires that do not meet the minimum tread depth requirements. Also, if a mismatch of a different sized tire is used, the tire not designed to handle the load could give way. Mixing radial and bias tires on the same axel can lead to damaging blowouts. Blowouts on big rigs can often lead to a complete loss of control to a truck, which can have devastating consequences. At the very least, it can cause extensive damage to the truck body when the tire blows out.
When damage occurs to a big rig or recreational vehicle, whether from blown tires or collision, Cutting Edge is capable of restoring the vehicle to its original form. Depending on the amount of damage, the truck or RV may be up and running in just a few days. Fully equipped with indoor bays that will accommodate the big rigs and RVs to be worked on, Cutting Edge understands how to restore and repair a fiberglass body to it's original state, and using state-of-the-art procedures, can make the work appear as though it had never happened.
Currently Cutting Edge performs bodywork on big rigs for Inland Kenworth in Tucson, Mack Trucks from Vanguard Commercial Truck in Tucson, and Peterbilts from Rush Truck Center in Tucson.
Cutting Edge Refinishing is a full service auto body shop in Tucson, Arizona specializing in collision repair, custom paint (including graphics and airbrushing on autos and motorcycles), restorations, and RV body and paint repair.