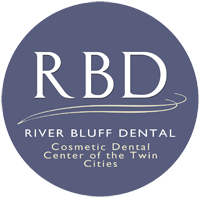 Everyone takes good care of you-dare I say pampered? I can't say enough good things about Dr. Palmer. If you dread going to the dentist...you are going to the WRONG place. Thank you all! MH
Bloomington, MN (PRWEB) July 02, 2013
Starting July 1, the River Bluff Dental building will be going through some cosmetic updates of its own. The updates are going to bring the latest in dental technology and the best of patient comfort to the office.
Construction is slated to last through the summer, but the office will not be closed during this time. River Bluff Dental may be adding evening or Friday appointments to accommodate any delays or inconveniences in patient care.
River Bluff has partnered with Patterson Dental, Progressive Architecture and Karkela Construction to complete the renovations. Karkela Construction is a leader in the industry for dental and healthcare construction projects. Progressive Architecture provides office design services and Patterson Dental is a local provider of dental equipment. River Bluff will get new patient chairs and add the new Cerec Omnicam to the existing technology. Patients will love the new interior design of the office as well as the colors and décor.
These renovations are another step in River Bluff Dental's dedication to providing patients with the best possible care in a comfortable and stress-free environment. Through construction, River Bluff Dental will be open for regular appointments and can be reached at (952) 884-5361.
About the Company:
River Bluff Dental is a state-of-the-art dental facility and is located in West Bloomington, Minnesota – minutes away from Minneapolis and St. Paul. Dr. Walter Palmer and his experienced staff provide comprehensive preventive dentistry, cosmetic dentistry and all aspects of restorative dentistry services. Dr. Palmer's goal is ensuring patients receive the highest quality of care and personalized attention.
At River Bluff Dental, Dr. Palmer and his staff emphasize the importance of dental hygiene and preventive care, while simultaneously providing dental restoration services from tooth colored fillings to crowns, bridges and dental implants. They also promote the prevention and treatment of gum disease and feature cutting-edge dental technology to deliver the best oral healthcare possible. When visiting River Bluff Dental, patients are in the hands of some of the industries finest professionals. More than that, they have taken steps to make patients feel great from the moment they walk in the door. For more information about River Bluff Dental and the services they provide, please visit them on the web at, http://www.riverbluffdental.com.