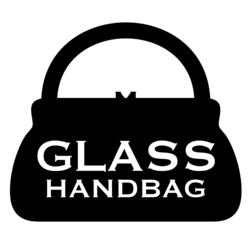 I'm confident that being in New York will boost our growth.
New York, NY (PRWEB) July 03, 2013
Glass Handbag, the first company to successfully incorporate an unobtrusive, no-heat illumination solution into women's handbags, will be opening an additional corporate office in New York City to compliment their existing Las Vegas presence. Scheduled for arrival in NYC on August 1, 2013, the company is eager to introduce their unique product to the world's fashion center.
Being in New York will facilitate greater access to major fashion publications and shows, which will undoubtedly increase Glass Handbag's visibility in the industry. Founder and designer Tamara Leuty is "excited to jump into the nucleus of the fashion industry." Leuty also stated "I'm confident that being in New York will boost our growth. Being surrounded by our competitors and having access to the vital components of the industry—like magazines such as Vogue and Elle, as well as the countless fashion shows—means Glass Handbag can only improve. We look forward to the experience!"
Founded in 2011, Glass Handbag offers designer purses featuring patent-pending technology allowing users to easily see the inside of their bags. As the first company to successfully present the long-desired solution that has plagued handbag-users since invention, Glass Handbag has carved a place for themselves in a highly-competitive sector of the fashion industry in a very short amount of time.
For more information about Glass Handbag, or to schedule an interview with Founder Tamara Leuty, please contact Trevis Carletta at Trevis(at)GlassHandbag(dot)com.