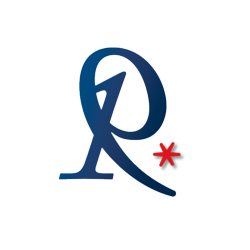 Her dedication to delivering the best financial reporting solution on the market is what drives us to constantly improve and expand our software and channel range.
Fort Lauderdale, FL (PRWEB) July 02, 2013
Renovo Corporation, the technology leader for financial reporting software, today announced that its President, Maureen Okerstrom, has been recognized by UBM Tech Channel's CRN as one of the top Women of the Channel. CRN's annual list recognizes female executives across vendor channel organizations, distributors and solution providers for their accomplishments over the past year, and the far-reaching impact they are having on the technology industry going forward. This year's Women of the Channel were chosen by the editors of CRN based on their achievements as executives and the amount of influence they wield over the technology channel. These women represent a changing trend in a traditionally male dominated industry.
Maureen has over 20 years of channel experience, and has been President at Renovo Corporation from its founding in 2008. During her tenure she has led the company from inception to a robust channel of almost 50 partners, and in the past year has more than quadrupled the number of general ledger integrations the company offers. As part of her vision to position the Company as the industry standard for financial reporting solutions, her current priorities include: continuing to increase the number of both general ledger integrations and partners, broadening the programs that support them, and continuing to provide the industry's best support.
"We honor and congratulate this list of influential women who are dedicated to supporting the mission of the channel," said Robert Faletra, CEO, UBM Tech Channel. "For years, we have identified and celebrated the women who have made an indelible mark on the technology industry through unmatched innovation and razor focus on meeting the needs of the IT channel community."
Spencer Kuo, Assistant Vice President, Renovo Corporation, added, "Maureen is passionate about technology, and her dedication to delivering the best financial reporting solution on the market is what drives us to constantly improve and expand our software and channel range. We admire her leadership as well as her accomplishments, and applaud her recognition in the channel."
A special feature of the Women of the Channel is in the June issue of CRN magazine and expanded coverage of The 100 Most Powerful Women of the Channel will be featured online at http://www.crn.com.
About Renovo Corporation
Renovo Corporation provides browser based financial reporting software that streamlines the design, compilation, and distribution of financial information. Solutions include: Renovofyi, a financial report writer, Cloudfyi, a web-based SaaS deployment, Currencyfyi, a currency translation module, and Connectfyi, a flexible general ledger integration tool. Our software solutions quickly produce financial statements, lower the risk of data errors, and deliver the details managers need to make sound business decisions. For more information, please visit http://www.renovofyi.com.
About UBM Tech Channel
UBM Tech Channel, a UBM company is the premier provider of IT channel-focused events, media, research, consulting, and sales and marketing services. With more than 30 years of experience and engagement, UBM Tech Channel has the unmatched channel expertise to execute integrated solutions for technology executives, managing partner recruitment, enablement and go-to-market strategy in order to accelerate technology sales. To learn more about UBM Tech Channel, visit us at http://www.ubmchannel.com. Follow us on Twitter at http://twitter.com/UBMTechChannel
UBM plc (http://www.ubm.com)
UBM plc is a leading global business media company. We inform markets and bring the world's buyers and sellers together at events, online, in print and provide them with the information they need to do business successfully. We focus on serving professional commercial communities, from doctors to game developers, from journalists to jewellery traders, from farmers to pharmacists around the world. Our 6,000 staff in more than 30 countries are organised into specialist teams that serve these communities, helping them to do business and their markets to work effectively and efficiently.