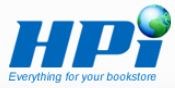 Brooklyn, NY (PRWEB) July 19, 2013
Recently, Asus has introduced its new X550 and VivoBook V400 and V500 Series Notebooks to the public. What does this mean? HPI, a college bookstore distributor of technology products, will be carrying and distributing this ultra-sleek and powerful notebook that will be ready to purchase in time for the fall semester.
The X550 notebook is super thin at only 1-inch thick, and features a metallic finish for an industrial and hi-tech look. On the inside, the Intel Core dual-core processor delivers optimum performance for browsing and gaming, while a massive 1 TB hard drive can assure students their work space will never be compromised over the next four to five years.
All Asus laptops feature a 1-year accidental damage protection plan and warranty, perfect for the clumsy college freshman.
The VivoBook Series features an outstanding, high resolution touch screen monitor that handles the new Windows 8 platform. The features on this screen are similar to a tablet, with pinch to zoom and swiping capabilities directly on the monitor. There are actually four versions of the VivoBook available: the V400, V500, V500CA-DB71T and V551LB-DB71T, with slightly different specs differentiating the four SKUs.
Students can easily choose the options and price points that meet their budget.
All units, regardless of the specs, feature 1-year accidental damage protection.
Also, new ASUS' released later in the fourth quarter will feature the fourth-generation Intel Haswell processor. One of the main benefits of the new processor is the ability to extend battery life. These Haswell processors also power the new Apple MacBook Airs, which have seen an increase in battery life of more than four hours over its previous generation of laptops. The long-lasting power means laptop users don't need to stress about constantly being near an outlet.
These ASUS laptops can be the focal piece of any technology display at college bookstores across America. Laptops, MP3 players, headphones and other techcessories are becoming more common in campus bookstores as students are able to conveniently keep up with trends on campus.
Visit http://www.HPI.com, or call HPI at 1-800-308-2070 to learn more about these new ASUS notebooks and how other technology products can be implemented into your campus bookstore.