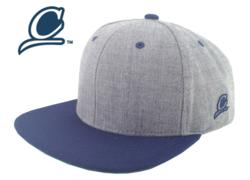 Los Angeles, CA (PRWEB) July 03, 2013
John Putnam, CEO and founder of Putnam Accessory Group is obsessed with hats. Talented entrepreneur, trendsetter and industry pioneer, Putnam has worked meticulously to engineer the perfect hat, meant to withstand the test of time. This is the story of how his brand, Chuck Originals was born.
Over the past 20 years, Putnam has evolved his company, Putnam Accessory Group, to new levels of success. Today they are the leader in accessory design, product development, production and merchandising for private label brands and international licensing. Well-known companies such as Hurley, Obey and Guess look to Putnam for his expertise in the apparel accessory industry, particularly in the field of headwear. Having seen the enormous success of his private label products in the marketplace, Putnam was inspired to create his own brand, Chuck Originals.
Putnam's creative vision and strong knowledge of the marketplace has allowed him to steer the direction of the headwear industry. Putnam can be credited with single-handedly beginning the massive bucket hat trend in the late 90's, after convincing Disney to manufacture and retail the hats in all of their parks. Putnam also created and patented the headwear technology Tek Flex, which he eventually sold to New Era, the world's largest headwear manufacturer who records over 500 million dollars in annual sales.
Throughout the years of designing and producing hats for other companies, Putnam spotted specific design elements that made a hat exceptional, one that would stand out from the crowd. His passion to perfect and simplify the concepts of headwear could no longer be ignored. So in Spring 2012, Chuck Originals, Putnam's first in-house brand, was born.
American-crafted and relentlessly perfected, Chuck Originals is the supreme standard in headwear and accessories. Driven by constant innovation, and rooted in classic design, the Chuck originals philosophy is simple – Chuck For All, and All For Chuck. Chuck Originals believe in timelessness and in bridging generation gaps – they are the new industry classic.
"Much like American Apparel has become the standard for the t-shirt industry, I wanted to create a hat so perfect that it would revolutionize the headwear industry. One that would be everyone's favorite hat for years to come thanks to its exceptional fit, clean lines, and timeless good looks, and I hope that is what our 'Original Chuck' design has achieved," says Putnam. "Snap Backs are here to stay."
There are a number of features that contribute to making the "Original Chuck" hat by Chuck Originals hat exceptional. Each "Original Chuck" style hat is a compilation of the best design elements, including a stiff flat brim to prevent sloping and distortion of the hat, a green under-visor which is a throwback to the traditional old-school baseball hat, a low profile crown which enables the hat to cross-over between different markets such as surf, street and urban. The hats are so crisp and won't wrinkle, their shape is a throwback to the old-school baseball flat brims that are so emblematic of American culture, and a padded sweatband provides extra comfort for long-term wear. Customers know they have an "Original Chuck" hat thanks to the side "C" icon embroidery that is always present, despite being licensed to other brands.
Now, going into their fourth season, Fall 2013, Chuck Originals is a hot brand in the marketplace carried by top retail stores including Tilly's, Zumies and Pac Sun. Their product line is rich with a variety of unique styles including their extremely popular camper hats, a collection of classic backpacks, and they are pioneering the resurgence of the bucket hat trend, all in an array of fashion-forward patterns.
For more information about Chuck Originals, visit http://www.chuckoriginals.com, or follow them on facebook at https://www.facebook.com/ChuckOriginals, or twitter at https://twitter.com/ChuckOriginals.
To speak with John Putnam, or for press purposes, please contact: Jenn Deese, Melrose PR, jenn(at)melrosepr(dot)com, (310) 260-7901, http://www.melrosepr.com