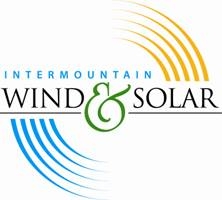 Research and development is the key to pushing forward new ideas and making progress.
Salt Lake City, Utah (PRWEB) July 05, 2013
Arguably, the thing that has held back renewable energy in recent years is the cost. While it can ultimately lower the cost of monthly bills, the initial cost of installation is the deciding factor for many individuals. Panels and solar installers in Utah are expensive, leaving people to resort to the cheaper means of oil, gas and fossil fuels. In an attempt to solve this quarry, IWS has announced that they are currently working on an affordable device to provide solar power in Salt Lake City.
IWS places a focus on educating consumers about the benefits of renewable energy, in addition to their technological advancements.
IWS recently hosted community initiatives that educated residents about the benefits of renewable energy sources. While these were a huge success and provided knowledge and resources to a wide selection of individuals, the need for new technology is still present. IWS is channeling its resources into a collaborative effort to create a new solar engineered design. Enlisting their top designers, they have begun efforts to create solar panels in Utah that are both functional and affordable.
Providing solar power in Salt Lake City is their main goal; providing affordable energy is the challenge. Obviously, obstacles are going to arise on such an endeavor. Some of the main issues they have come across include balancing the cost for materials and labor. Finding sources that are capable of providing sun energy has also proved challenging. Many natural resources haven't worked or aren't as effective as the current models. Taking into account these debilitating factors, IWS is still positive about the research and development they are doing. As one of the existing leaders of solar installers in Utah, IWS is utilizing their expertise into creating something that has the potential to change the standards for solar panels in Utah.
"I feel like we are getting close. You almost have to follow a process of elimination strategy in cases like these. Testing them over a period of time is also necessary," stated Doug Shipley, founder of IWS. "Our main goal requires us to continue working toward affordable resources that are going to prove effective results and lower the use of fossil fuels and oil."
Adapting to the market is a necessary move for company owners in any industry. Channeling their energy and resources into creating a new set of panels is IWS's way of adapting. Managing an effective and affordable alternative to current resources could change the face of solar power in Salt Lake City. For more information about solar installers in Utah or the research efforts of IWS, visit their website at http://www.imwindandsolar.com.