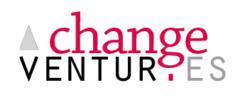 Singapore (PRWEB) July 08, 2013
Change Ventur.es a Startup and Social Impact programme launches in Bali, Indonesia a one month long programme combining life experience with vocational coaching. This first programme is open to only 20 exceptional individuals from entrepreneurs to freelancers, graduates and career breakers. Change Ventur.es will equip anyone developing or interested in starting a startup or social venture with skills and knowledge necessary to make their idea a success.
The Change Scholarship empowers a local Indonesian (either a resident of Indonesia or of Indonesian nationality) to join Change Ventur.es in Bali this September. Designed to accelerate social innovation and foster intimate cultural understanding, Change Ventur.es is looking for passionate, driven and ambitious individuals, dedicated to create sustainable social impact to apply.
From 9 September to 9 October, social, creative and business visionaries worldwide will fly in to a serene villa in Bali to work, play and jump start their social innovation ideas at Change Ventur.es. Throughout the 4 weeks, a range of speakers and mentors will coach Venturers in the essential skills of launching a successful business (or non profit initiative) including Design Thinking, Public Speaking, Customer Development, Marketing & Branding, Investor Relations, Business Model Generation, etc.
The Change Scholar will relish the opportunity of learning valuable skills and insights, establishing international connections and transform his/her idea to reality. As co­founder of Change Ventur.es, Grace Clapham, aptly puts, "If you don't like something change it, you should do everything to change it", the Change Scholar can look forward to create positive social change alongside two dozen Venturers who will develop their startups, social innovation ideas and creative projects across diverse sectors and markets.
The Change Scholarship is collectively sponsored by fellow Venturers as part of giving back to the community where Change Ventur.es is hosted. Applicants will be evaluated based on their attitude and motivation to learn, along with the vision for their ideas. The successful Change Scholar, along with other Venturers, can look forward to nurture lifelong friendships and continuous support as alumni, even after the conclusion of the month­long programme.
Have a great idea and want to jumpstart your social innovation dreams, come join us as a Change Scholar today! We also welcome Change Scholar nominations if you know a local Indonesian who is passionate about change! And if you're a keen Venturer - we've got limited spaces available and still taking applications.
­
Ends ­