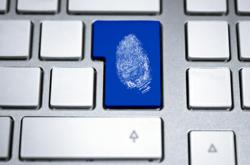 Reaching out is an important part of coping
Dallas, Texas (PRWEB) July 04, 2013
idcloak Technologies has today published a four-part article in their Knowledge Centre which advises victims of cyberbullying on how to cope with the attacks.
Cyber bullying is defined in the article as when one or more adolescents employ web technologies with the intent of harming or threatening harm to another. According to statistics given in the article, cyber abuse affects the lives of 21% of adolescents. Several teenage suicides have also been linked to this form of harassment.
Despite the severity of the issue, idcloak found that relatively few online information resources are available to help victims, especially where technical advice is concerned.
Guidance offered in the idcloak article combines technical protection strategies – such as how to prevent a Facebook hack password attack – alongside behavioral advice, such as when and how to react to the abuse.
"The article is divided into three sections," says, Robin Welles, the article's author, herself a former school support mentor, "The first –Cyberbullying Definition: What is cyber bullying? – is primarily for parents and educators, as it explains the nature of the problem and its prevalence in modern youth society."
The remaining sections of the article give advice to victims. Part 2 – What is cyberbullying to you, the victim? – offers a sympathetic analysis of what the attacks usually entail and how it feels to be a victim of them. Part 3 and 4 deal specifically with addressing the problem. "We wanted to give an almost procedural feel to the advice," explains Welles, "so it can help victims form a clear plan of action. That positivity alone, as long as it is realistic, can help them find the confidence to move through the difficult time. We also wanted them to feel okay about seeking help if things get too tough. Reaching out is an important part of coping."
The release of the four-part article comes several weeks after idcloak launched a special Forum space on their site where sufferers might seek support and guidance from Welles herself as well as from fellow victims.
idcloak is a Dallas web security and anonymity firm which offers protective advice and services to everyday people and small businesses. Visit http://www.idcloak.com for more.
Written by Terence Shull