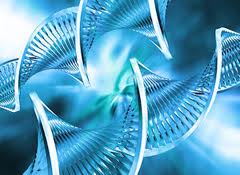 Pune, India (PRWEB) July 03, 2013
Vanya Silverten is a master practitioner and teacher of a powerful energy healing approach known as theta healing at Illuminations India, D-13, Liberty 1, North Main Road, Koregaon Park, Pune 411001, India, on behalf of Illuminations Well-Being Center in Dubai.
On Sunday, July 14, Silverten will be conducting the Pineal Gland Activation Meditation in Pune. She will also be conducted a free course on how to remove negative beliefs using the theta approach on Monday, July 15 and a Manifestation and Abundance Meditation on Tuesday, July 16. All courses will be held at the Illuminations Well-being center in Pune.
Silverten will also be conducting private healing sessions in both Mumbai and Pune from July 14-21. She will be in Mumbai on July 17 and 18. Her individual consultations generally include a mixture of angel and aura readings, body scanning, disease whispering, gene therapy, DNA recoding, belief work, house clearings, heart/soul healings and divine timing readings. She also specializes in Australian Bush Flowers, has trained as a medical intuitive and teaches courses on intuitive development and Theta Healing.
Her main training program conducted from July 19-21 at the Illuminations Center in Pune will be the Certified Basic DNA training for theta healing. Basic DNA 2 is the first class, which introduces students to the basics of Theta Healing and teaches one to use natural intuitive senses to access "theta" in a matter of seconds. The heart of this class focuses on techniques that allow one to change life patterns held in place by core, genetic, historic and soul beliefs, either self-inflicted or externally imposed.
The student will learn to identify and release his/her own beliefs as well as practicing on others in class. This technique can quickly reveal systems of belief that might take traditional psychotherapy years to uncover, as well as showing the body how to replace limiting beliefs or feelings with positive ones. Since ones beliefs, perceptions, thoughts and actions create their reality, then limiting beliefs will create obstacles, and empowering beliefs will create opportunity.
So the beliefs/perceptions are considered, which inhibit one from realizing their potential.
Through her powerful energy healing approach, Silverten gained access to her own intuitive healing abilities, and experienced a miraculous transformation in all the areas in her life. She now teaches the tools and knowledge of theta healing to students from over twenty countries, with the intention to encourage them to tap into their own individual abilities.
Having been involved in the health industry for nearly ten years, she incorporates natural medicine with gifted intuition, bringing an integrated mix of healing therapies to help her clients achieve balance in all aspects of their lives.
Her interests began volunteering for the ambulance and progressed to managing a health store in North London, where she became a Nutritional Therapist and member of the British Association of Nutritional Therapists. During this time she studied and worked extensively with herbs, vitamins, homoeopathy, nutrition, flower essences, food allergies/sensitivities, sport supplementation, hormonal and nervous problems, and general health and well-being.
To pre-register for any of the events at Illuminations India, please send your full name, mobile and email ID to info(at)illuminationsworld(dot)com or call +91 2030483216.
Services at Illuminations are available for individuals, corporate professionals and young adults to avail from daily meditations, self-empowerment workshops and seminars, holistic training programs, private consultations, and holistic products. Illuminations help inspire people to rise above their limitations in order to unlock their unlimited potential within.
Illuminations hopes that by attending their well-being center, your life will be changed, your soul re-inspired and you will reach beyond yourself and into the possibility of a greater world through peace, health, spirituality, and a conscious life.
Illuminations is a Dubai-based holistic well-being center with locations in Jumeirah Lake Towers in Dubai and Pune, India. The center was founded by Soniyaa Kiran Punjabi, with the intent of inspiring individuals towards a journey of self-discovery as a key to lasting happiness. The center offers a variety of services based on a holistic approach to self-development with the intention to provide a deeper insight into the mind-body-energy connection influencing the experience of life.